Experience PlayTrails
PlayTrails combines playground equipment with nature trails to create a one-of-a-kind outdoor experience for children and families. Play activities are grouped by theme (i.e. ants, bees, trees, or leaves) and installed in 'play pockets' for families to explore as they walk along a path or trail.
Design Your Own Playful Path
PlayTrails can be configured to work with new or existing paths, trails, or greenways. Learn more with the Pathways for Play design guide.
Download Activity Guides
Download our PlayTrails Activity Guide for help with creating activites for each of your play pockets.
Demonstrate Your Leadership
Your PlayTrail may be eligible for National Demonstration Site status through our parent company, PlayCore.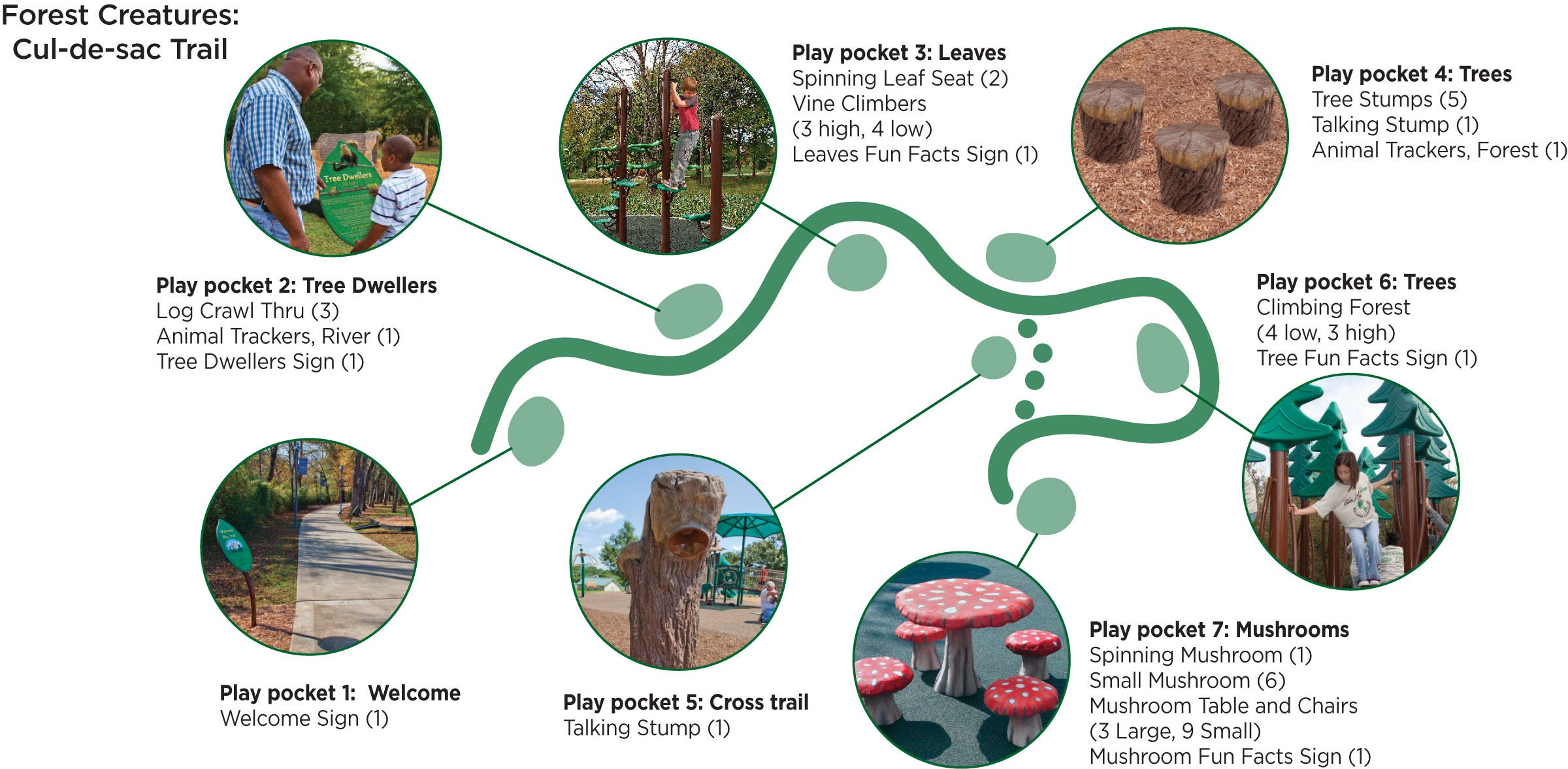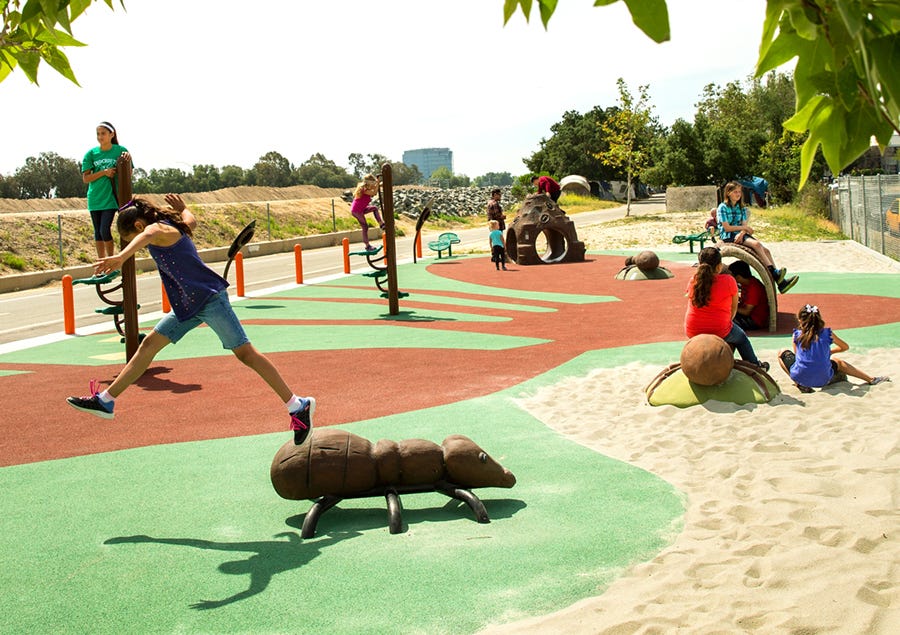 Nature-Themed Play Pockets
Fun, playful activities along the path encourage children and families to engage in physical activity and social interaction.
Informational Signs
Each play pocket includes informational signs that educate, inform, and entertain with fun facts about the fauna, flora, or habitat represented by the play pocket.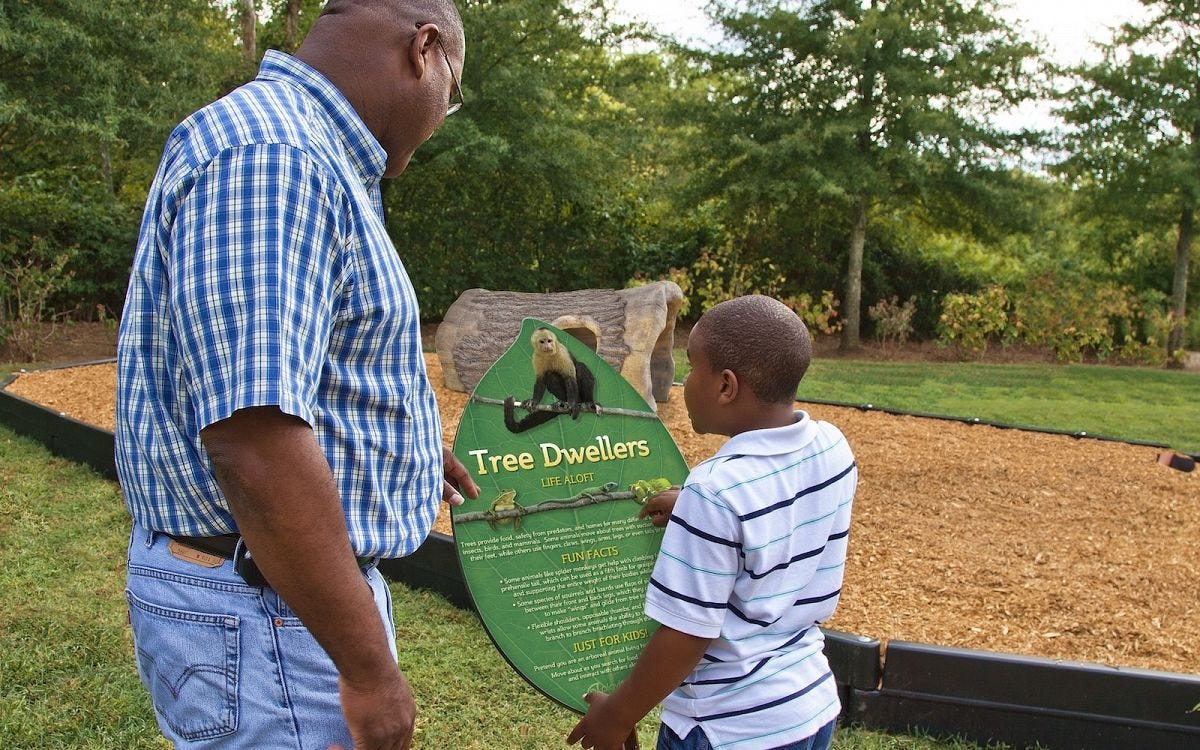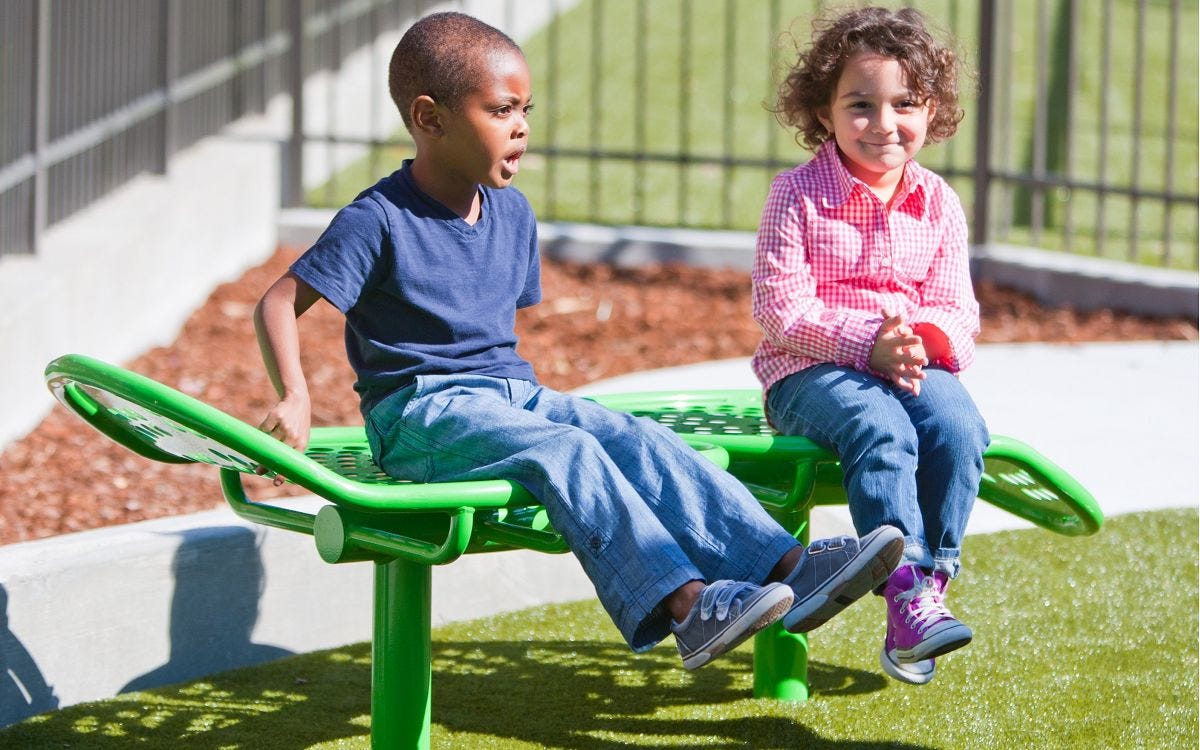 Trail Accessories
Complete your PlayTrail experience with nature-themed benches, litter receptables, bike racks, and more!