Style Meets Durability
Classic styles, old-world charm, and modern designs are all part of our StreetScape® line. Choose from our wide collection of benches, seats, litter receptacles, and tables to create the perfect place for rest and relaxation.
Make a Visual Statement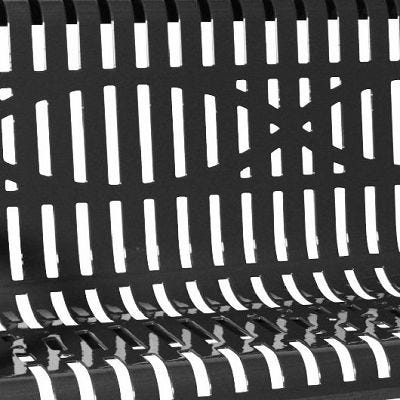 Patterns and Styles
Find the perfect complement to your space with patterns and styles ranging from traditional, modern, and everything in between.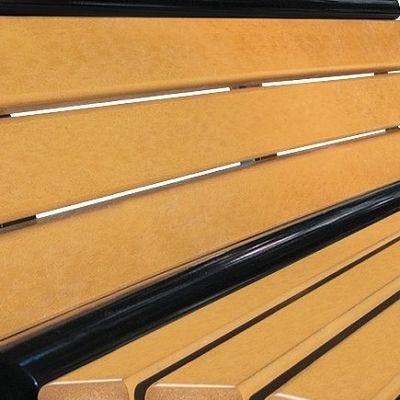 Recycled Materials
Many of our collections offer recycled plastic "lumber" for a natural look that is also good for the environment.
Powdercoat or Thermoplastic
Choose from our standard or premium finishes to maximize affordability or durability; and select from a wide range of beautiful color options.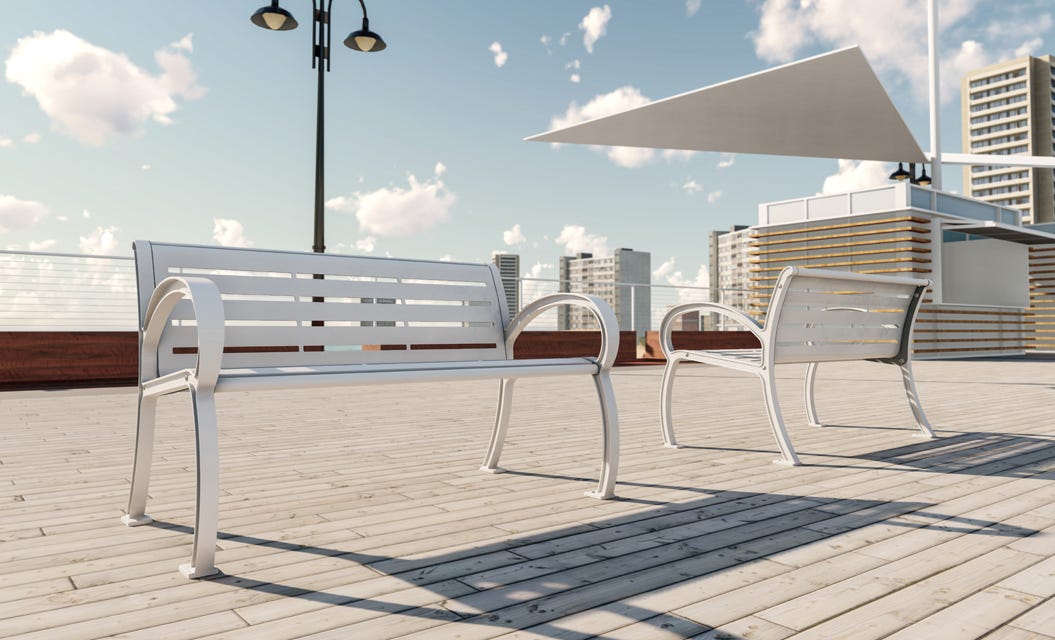 Series 100
The Series 100 is a classic- its traditional slats and sleek armrest are the perfect complement to any park or street.
Series 200
A minimalist style that provides maximum value, the Series 200 features modern, wide slats and a distinctive Y-shaped frame. It's a contemporary favorite that looks great anywhere.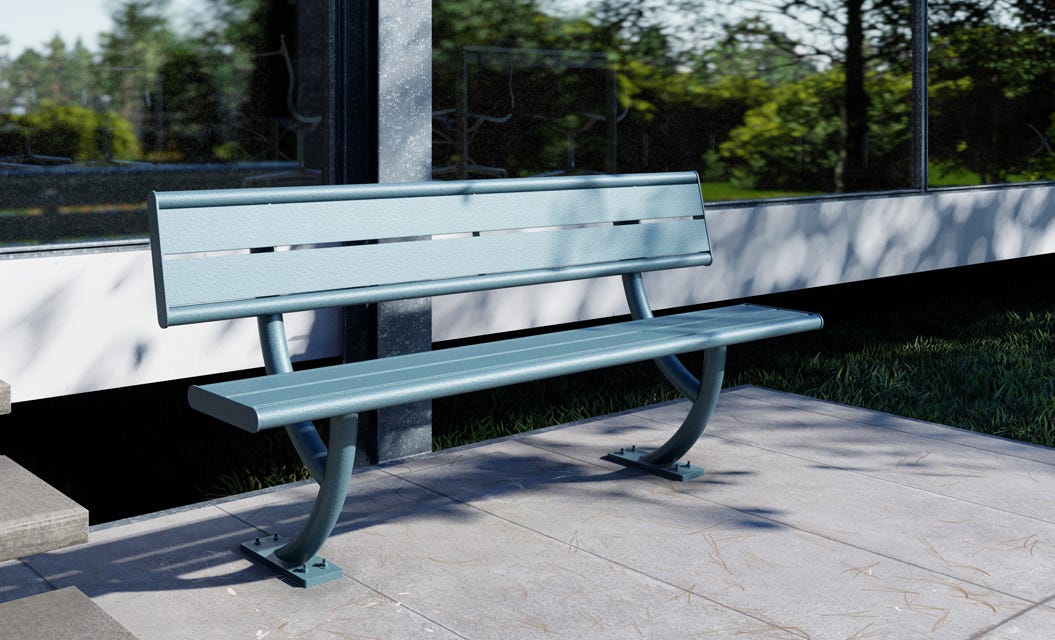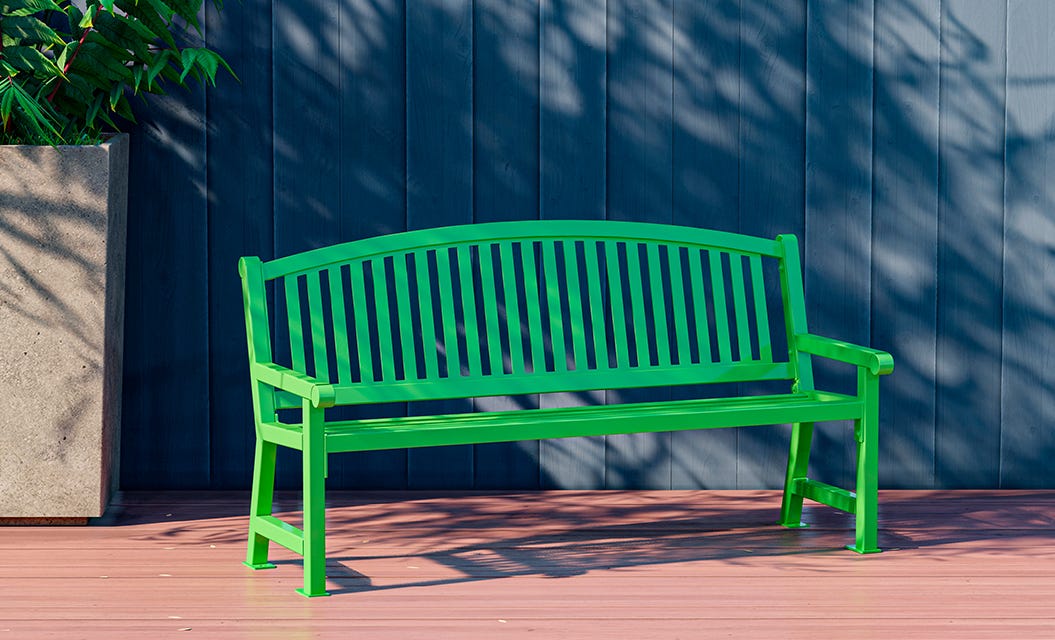 Series 300
With an easy-going style that looks at home in the city, the country, and everywhere in between, this collection offers three pattern variations to help you create the perfect upscale look for your park or recreation space.
Series 400
Slim, yet ornamental; strong, yet understated, the Series 400 combines sleek curves with classic slats to create a timeless style. Choose from a range of seats, benches, and tables to create the perfect space.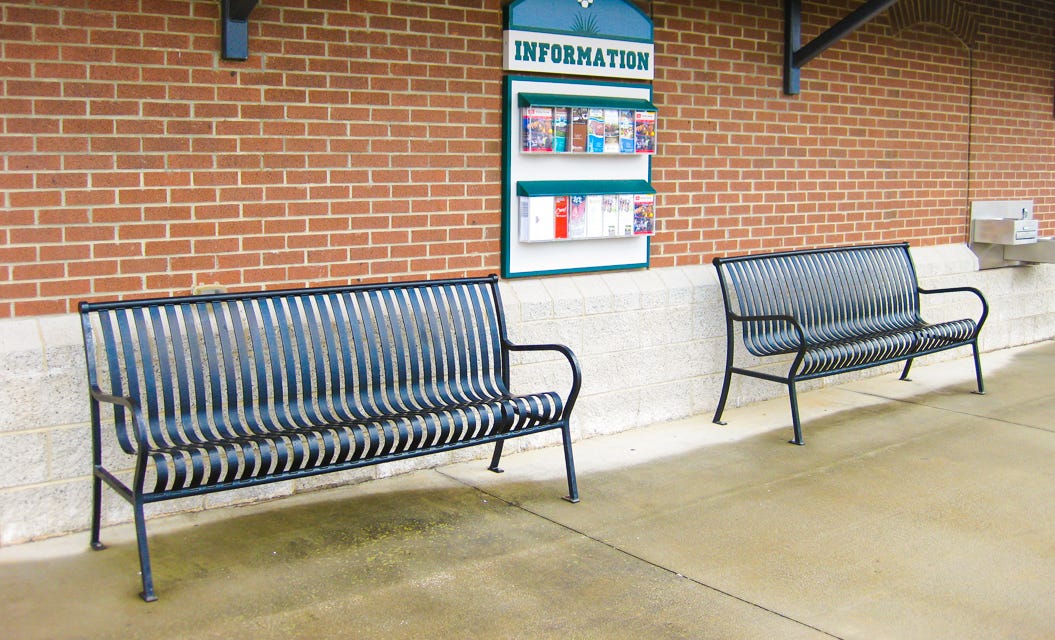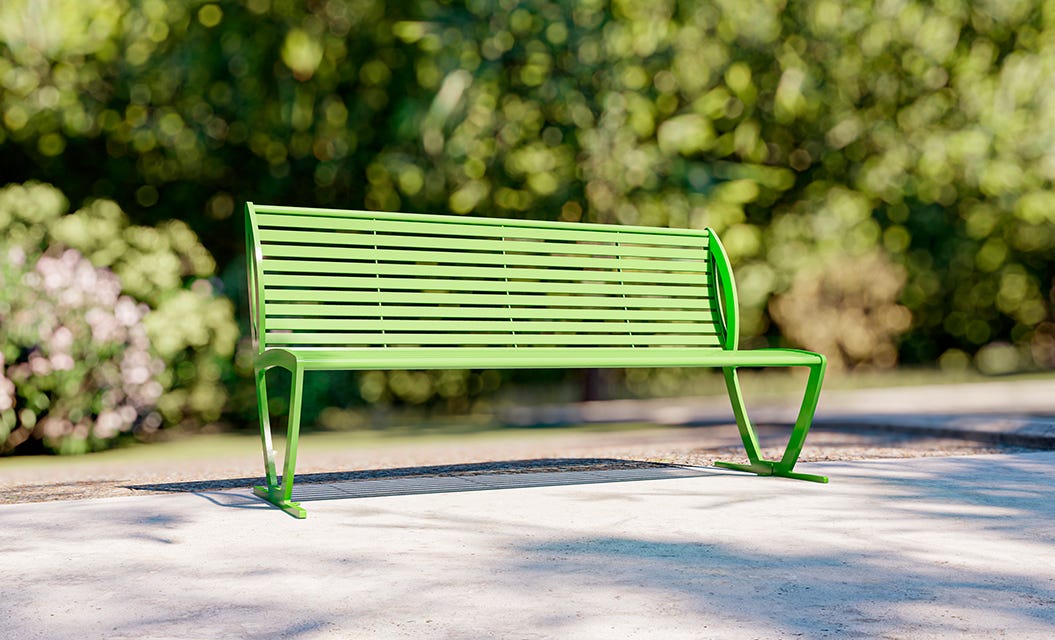 Series 500
The Series 500 elevates what's regarded as traditional bench slats with a beautiful teardrop frame to inspire any space. It's a stunning option for parks or streetscapes.
Series 600
The Series 600 tables, benches, and receptacles feature a distinctive geometric style. This strong artistic statement will give way to a memoriable, long-lasting addition to your community.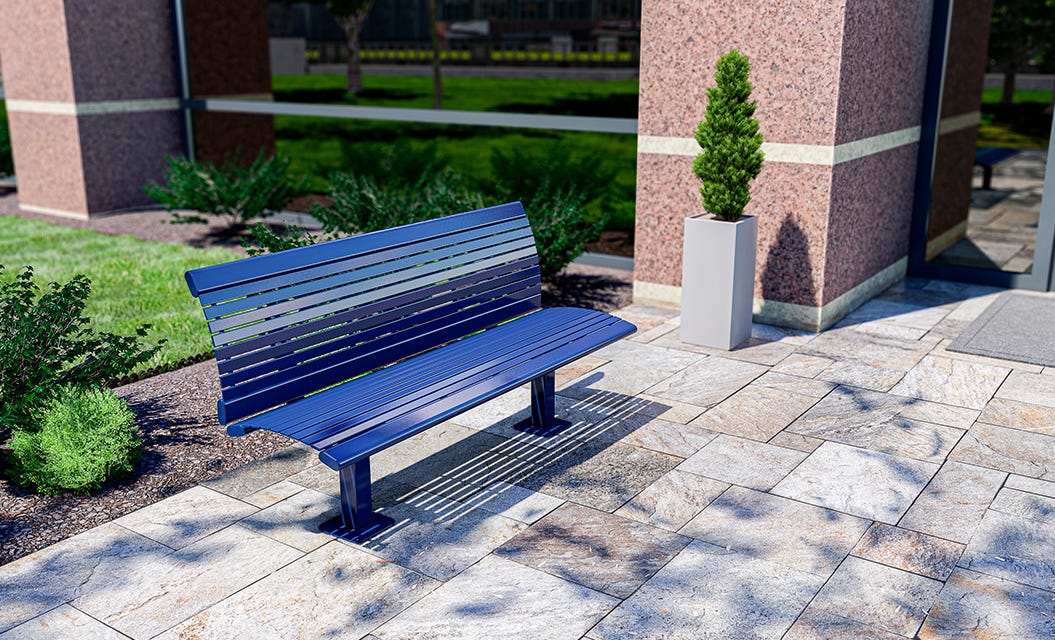 Series 700
Eclectic style meets environmental sustainability with the Series 700. Oval tubing is used to create a signature profile and style, and the material choices give you the flexibility to create the perfect design. Choose from recycled plastic lumber or recyclable powder-coated steel.
Series 800
Get creative with the modular design of the Series 800. The curved sections can be configured any way you like to create the perfect seating area for your community. It features sleek lines and a perforated steel surface for a modern look.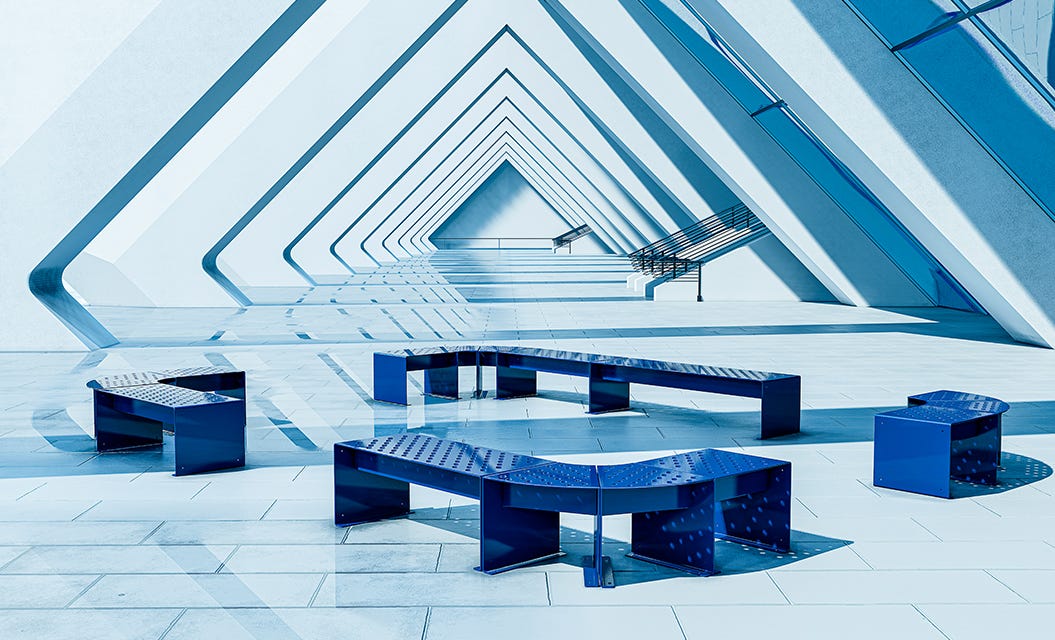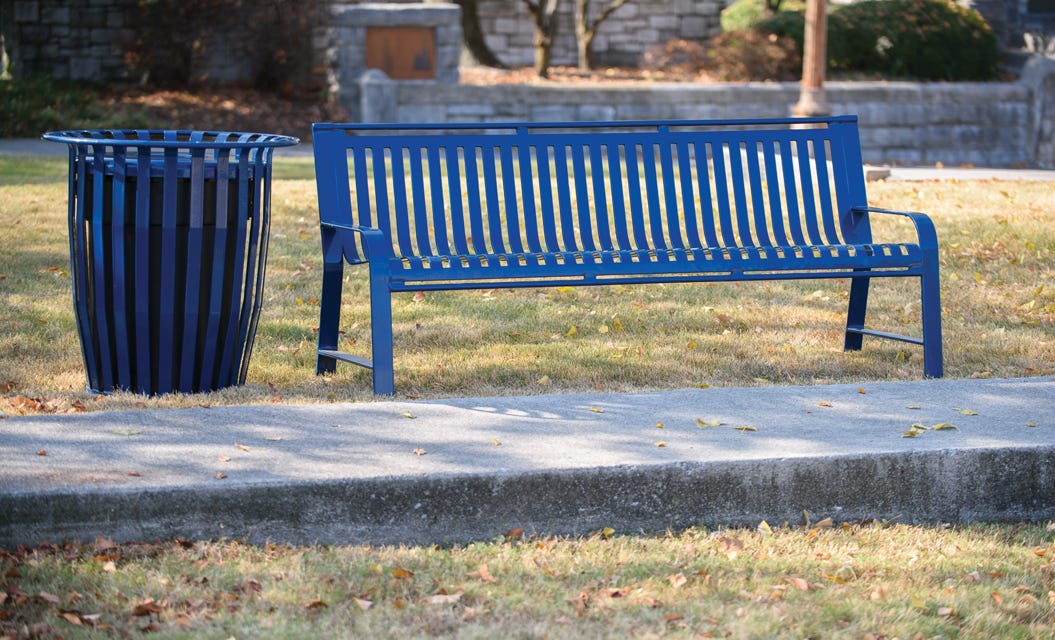 Series 900
An instant classic, the Series 900 benches and receptacles combine traditional style with durable materials to give your community the perfect place to stop, rest, and relax.
Series 1000
The pure, clean lines and rolled edges of the Series 1000 give way to a beautiful and polished look that is sure to elevate any park or recreation area.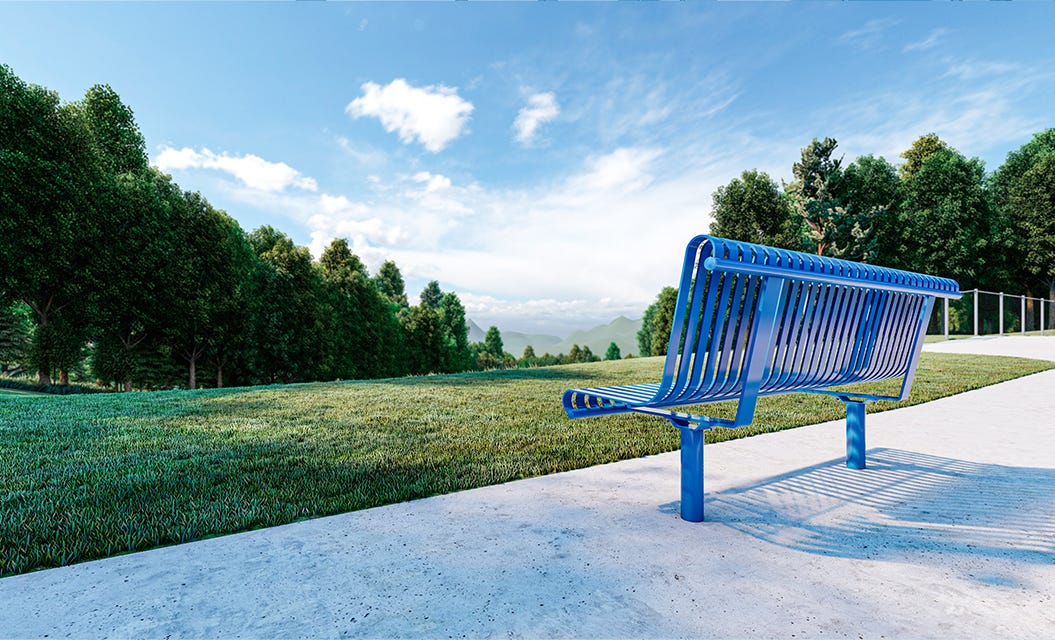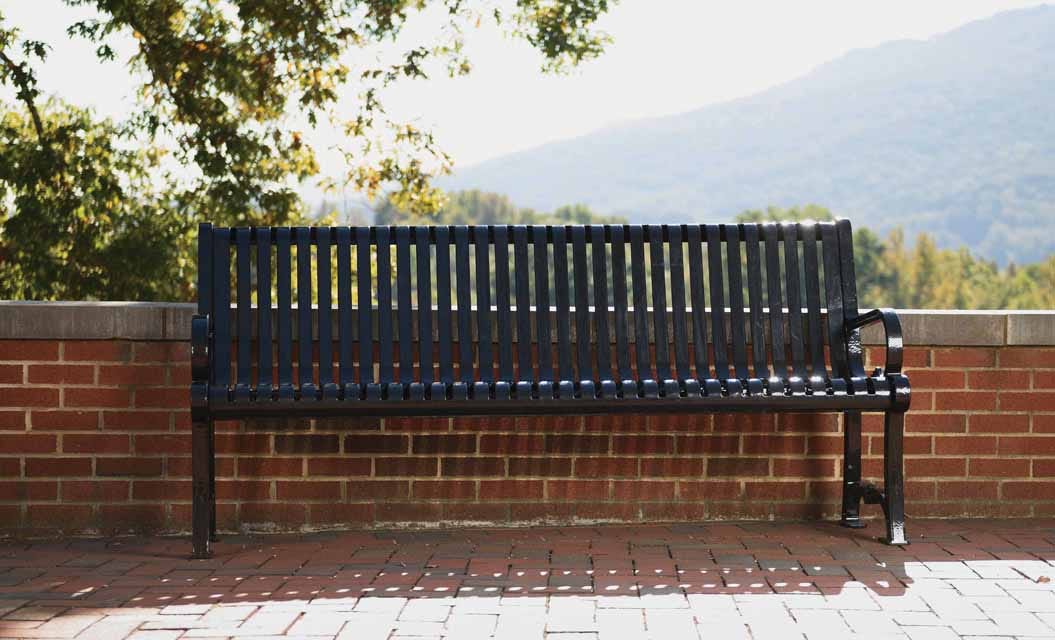 Series 1100
If traditional style is your preference, the Series 1100 is for you. Choose from an array of different patterns and materials to create the perfect seating area.
Series 1200
The signature, elliptical armrests on the Series 1200 benches create a graceful and beautiful destination to relax in your park.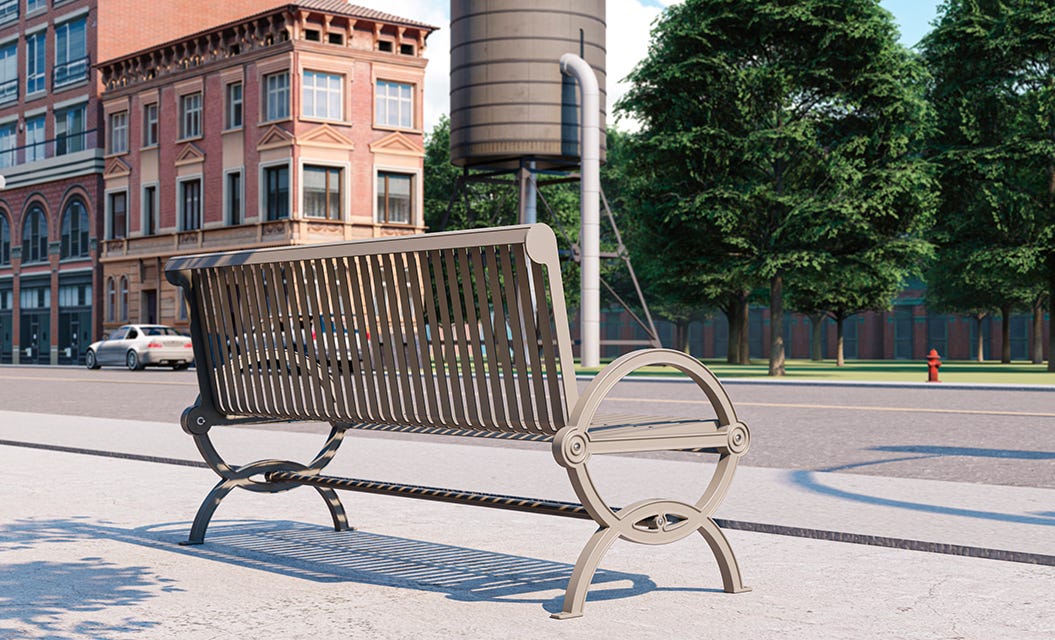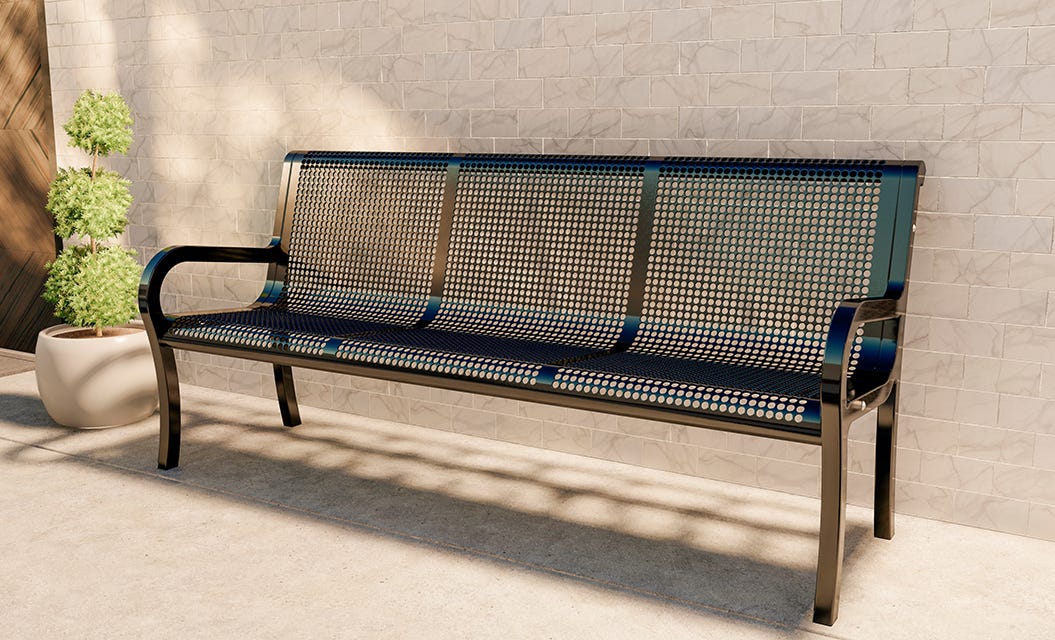 Series 1300
The Series 1300 is elegant and refined, taking the style of traditional benches and receptables and elevating it to the next level. Choose from a variety of patterns and styles to create the perfect spot for rest and relaxation.
Series 1400
This is going to be your favorite place to sit. Choose from genuine wood or powder-coated steel and enjoy the beautiful lines and curves that make this a functional yet beautiful addition to your community.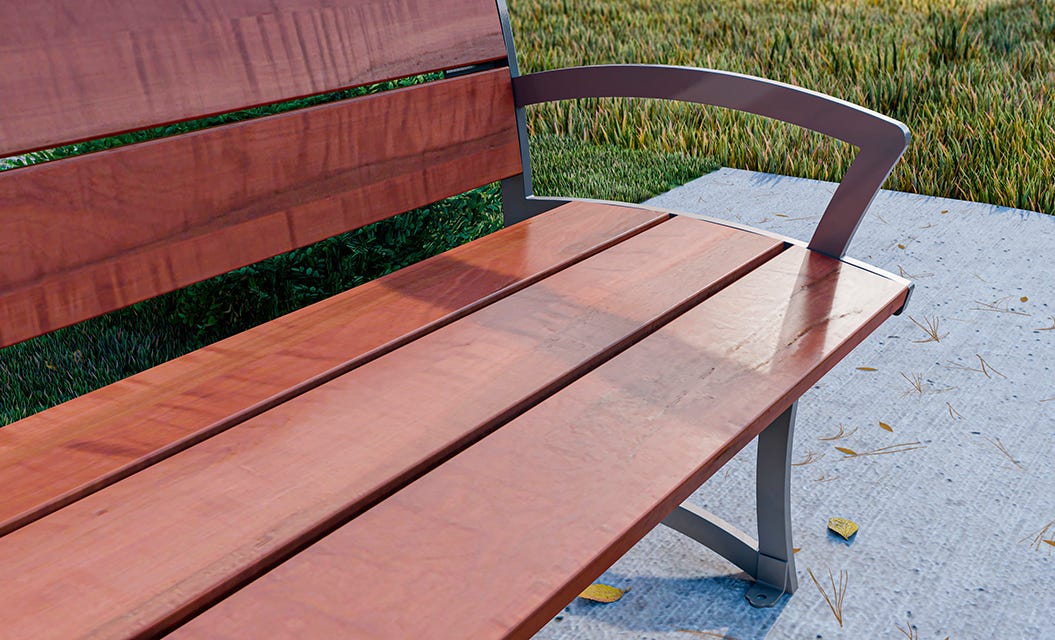 Series 1500
Horizontal steel rods and curved stabilizers give the Series 1500 benches a unique, signature look while still providing a high degree of comfort.
Series 1600
With a beautiful cantilever design, the Series 1600 makes a modern visual statement unlike any other: strong, durable, and beautiful all in one package.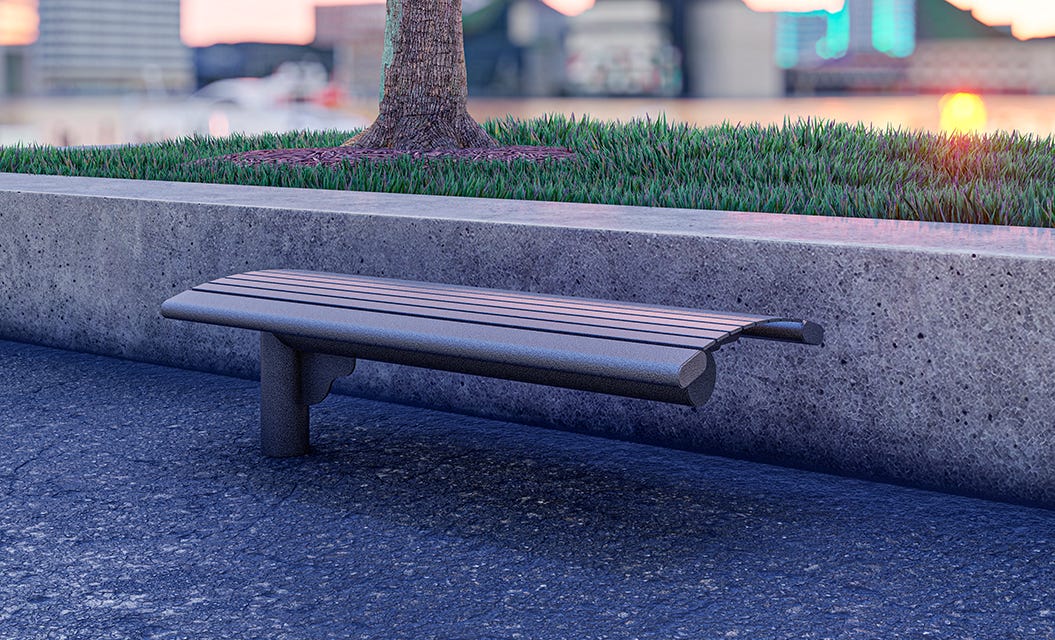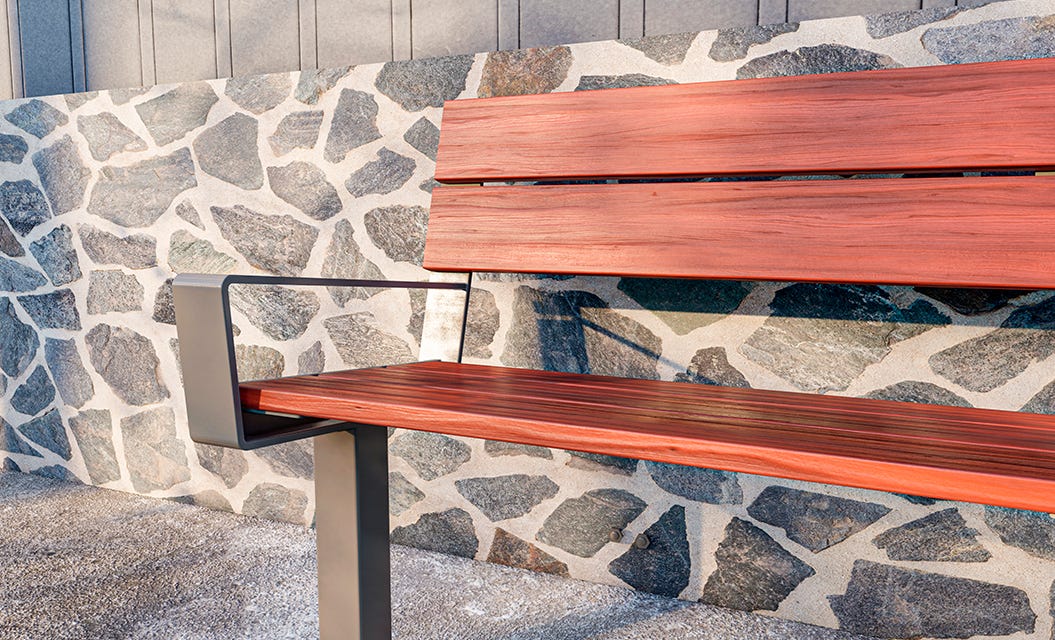 Series 1700
Constructed of durable steel and Indonesian Batu wood, this is an affordable way to add a mahogany-style look to an outdoor seating area.
Series 1800
The Series 1800 expertly combines traditional design with whimsical themeing. The durable steel panels with a laser-cut bamboo pattern make parkgoers feel as if they are resting in a Japanese garden.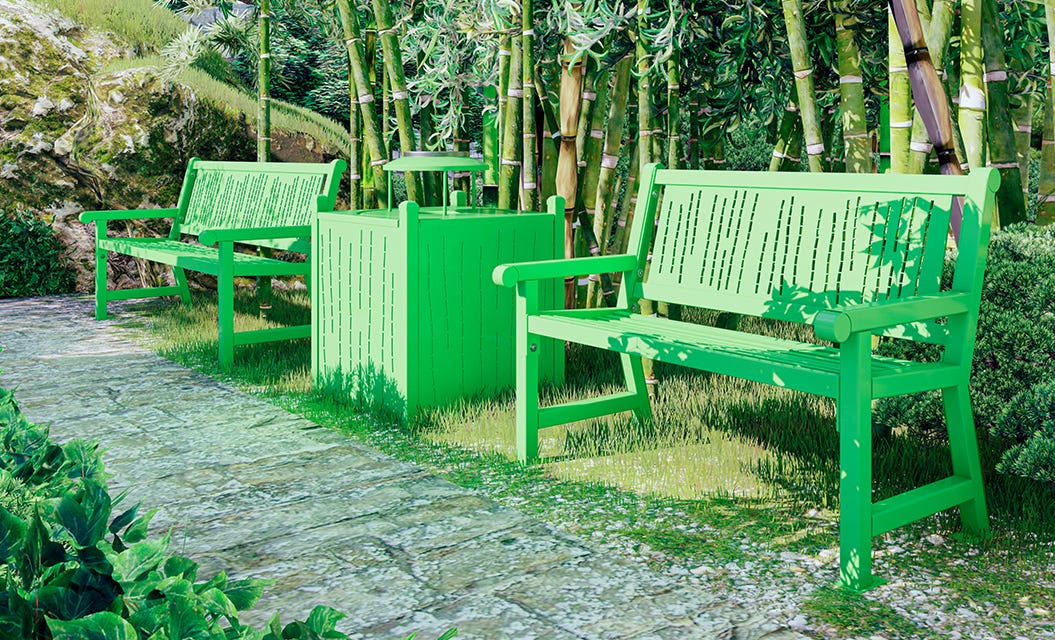 Series 1900
Nothing compares to the look of a deep, rich cherry finish. The Series 1900 features Brazilian Jatoba wood to complement the durable steel frame of the bench.
Series 2000
The Series 2000 is a classic and economical way to add style to your recreation area. This collection features Brazilian Cherry (Jatoba) slats to add more beauty to your recreation area.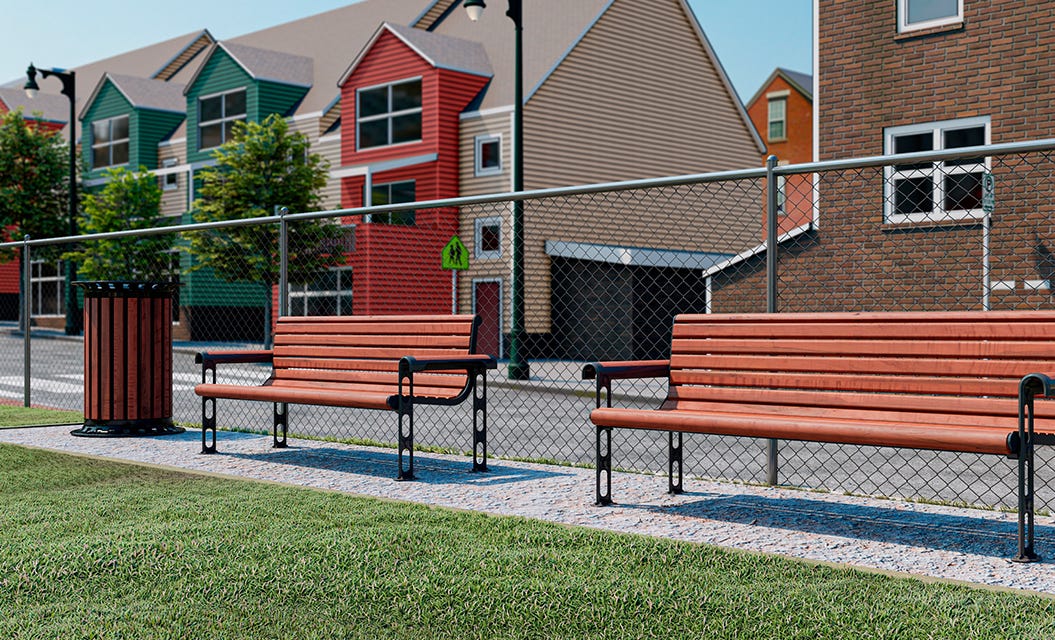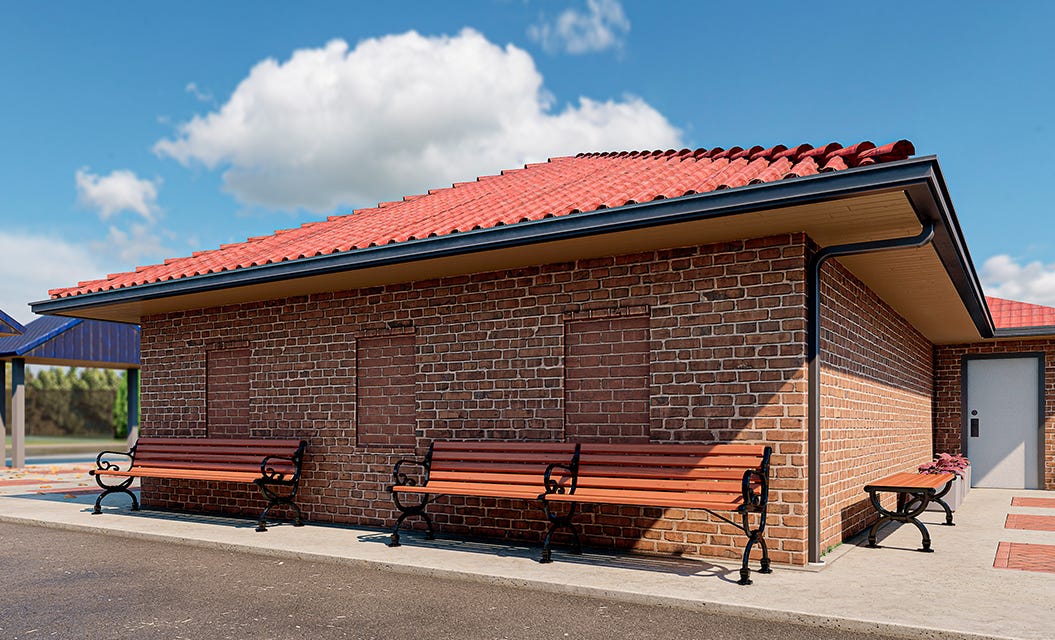 Series 2100
The elegant, black armrests and ornate Brazilian Cherry wood make the Series 2100 truly one-of-a-kind.
Series 2200
The Series 2200 elevates traditional style through the use of organic, wavy armrests. This collection includes a matching litter receptacle.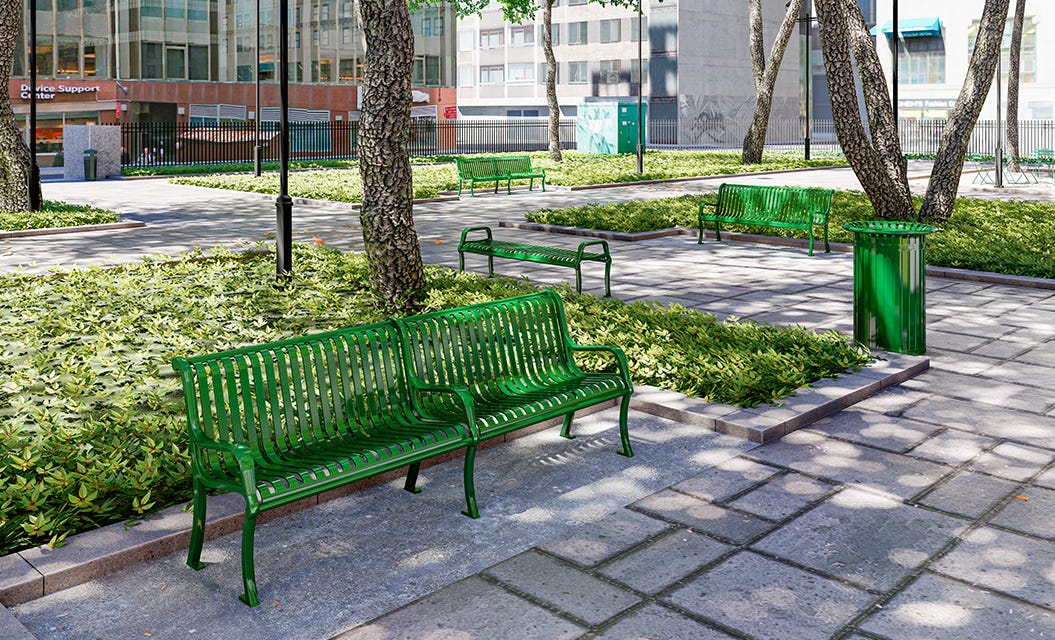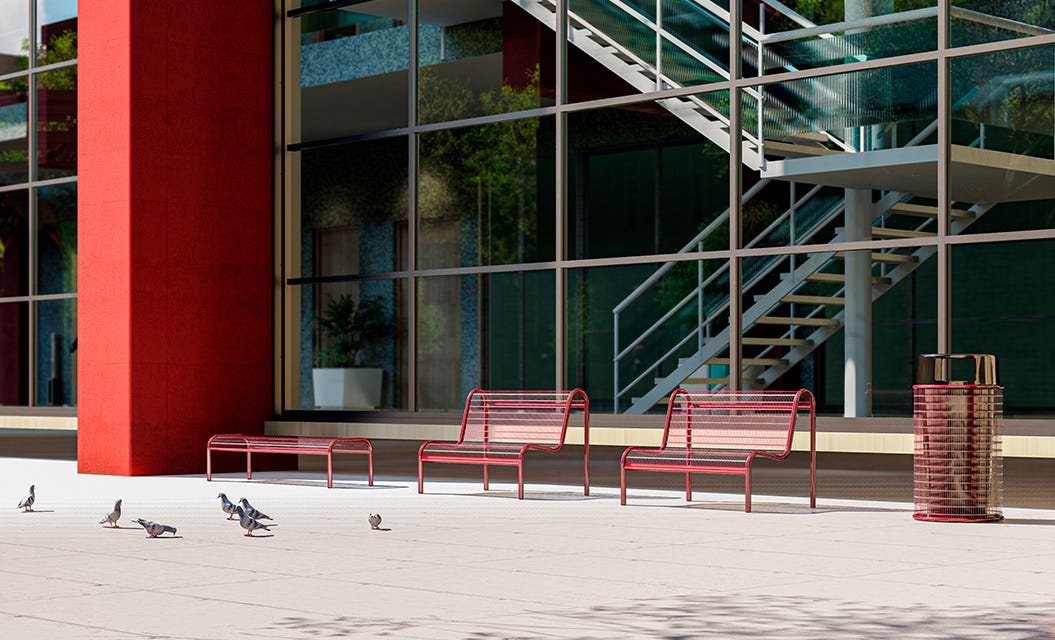 Series 2300
The unique, clean look of the Series 2300 is sure to modernize any urban space. This collection also includes a matching litter receptacle.
Series 2400
An instant classic, this beautiful high-back bench features a modern, perforated steel design that is complimented by clean lines.