Ninja Warrior Obstacle Courses
The Challenge Course by GameTime® is an outdoor obstacle course the whole family can enjoy together. Our preconfigured obstacle courses make it fast and easy to select a course that fits your space and budget. You can also design your own course by choosing from more than a dozen individual components.
Intergenerational Recreation
From young children in elementary school to older teens and adults, there is something for everyone to enjoy with the Challenge Course. GameTime offers both a Youth and Pro series of products to make sure your outdoor obstacle course is compliant with all the standards for different age ranges.
Professional-Grade Timing Systems
When you add the optional timing system to your Challenge Course, things start to get really interesting! We offer the same systems used by the FINRA, NCAA, and other athletic organizations to provide accurate timing for your course. Users press and hold the button for the scoreboard to signal when to start, and when you complete the obstacle course, you press the button at the finish line to display your time on the board.
An Assortment of Colors
Mix and match more than 15 color options to make your outdoor obstacle course as unique as the people competing on it!
The Healthier Social Network
The Challenge Course is a community centerpiece that attracts people from all walks of life. Not only does it encourage social interaction, but also builds social capital for your community. Create a vibrant, healthy, and active outdoor obstacle course that introduces people to physical fitness- and to one another.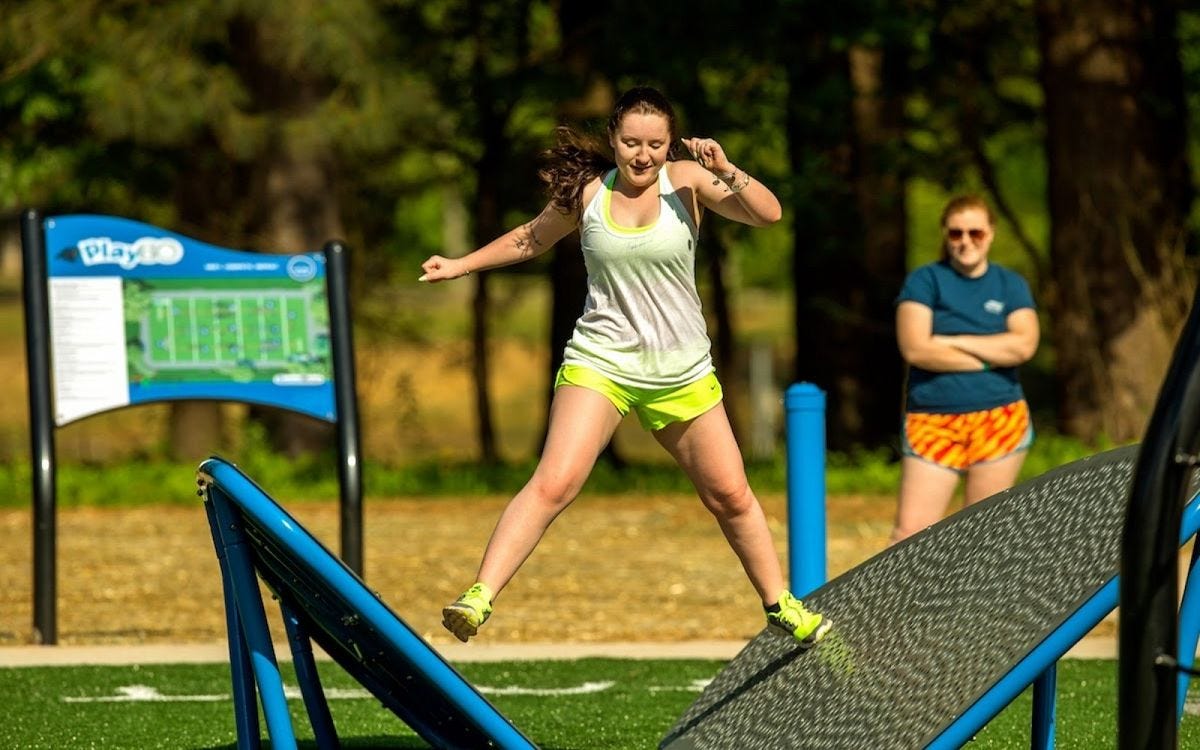 Challenge Course Pro
The Challenge Course Pro, designed for users age 13 and up, is the perfect way for teens and adults to enjoy a fun, social, and competitive fitness experience. Add an outdoor obstacle course to your park, middle/high school, or university for fitness classes, sports training, and community wellness.
Challenge Course Youth
Designed to meet the playground equipment standards for children ages 5 to 12, the Challenge Course Youth offers the same obstacles as the Pro series at a smaller scale. With the help of the Challenge Course, you can take school recess to the next level, or create an exciting obstacle course fitness experience for older children at your local park.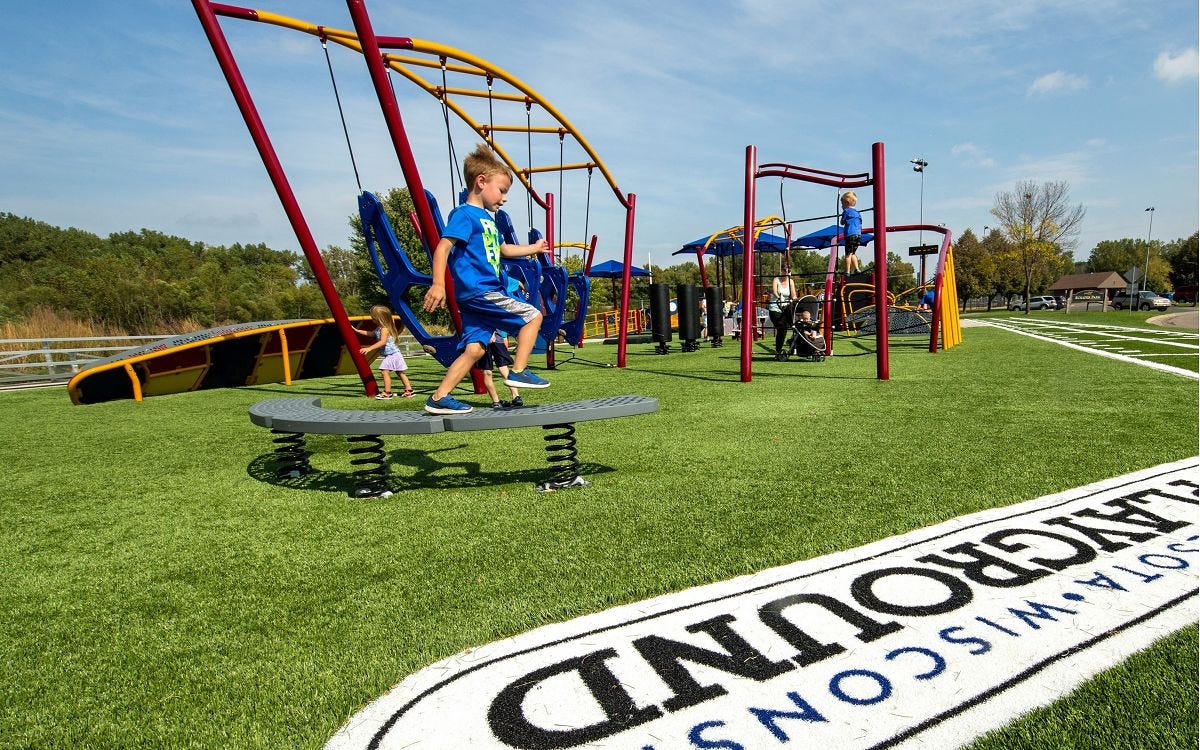 Surfacing Options
Choose from three GT Impax surfacing options for your Challenge Course outdoor obstacle course: affordable engineered wood fiber (EWF), highly accessible poured in place (PIP) rubber, or professional-grade synthetic turf.