Playground Funding from GameTime
Playground Grants - Up to 100% Matching Funds
For a limited time, GameTime is offering up to 100% matching funds on eligible play systems. Apply now and double your playground budget!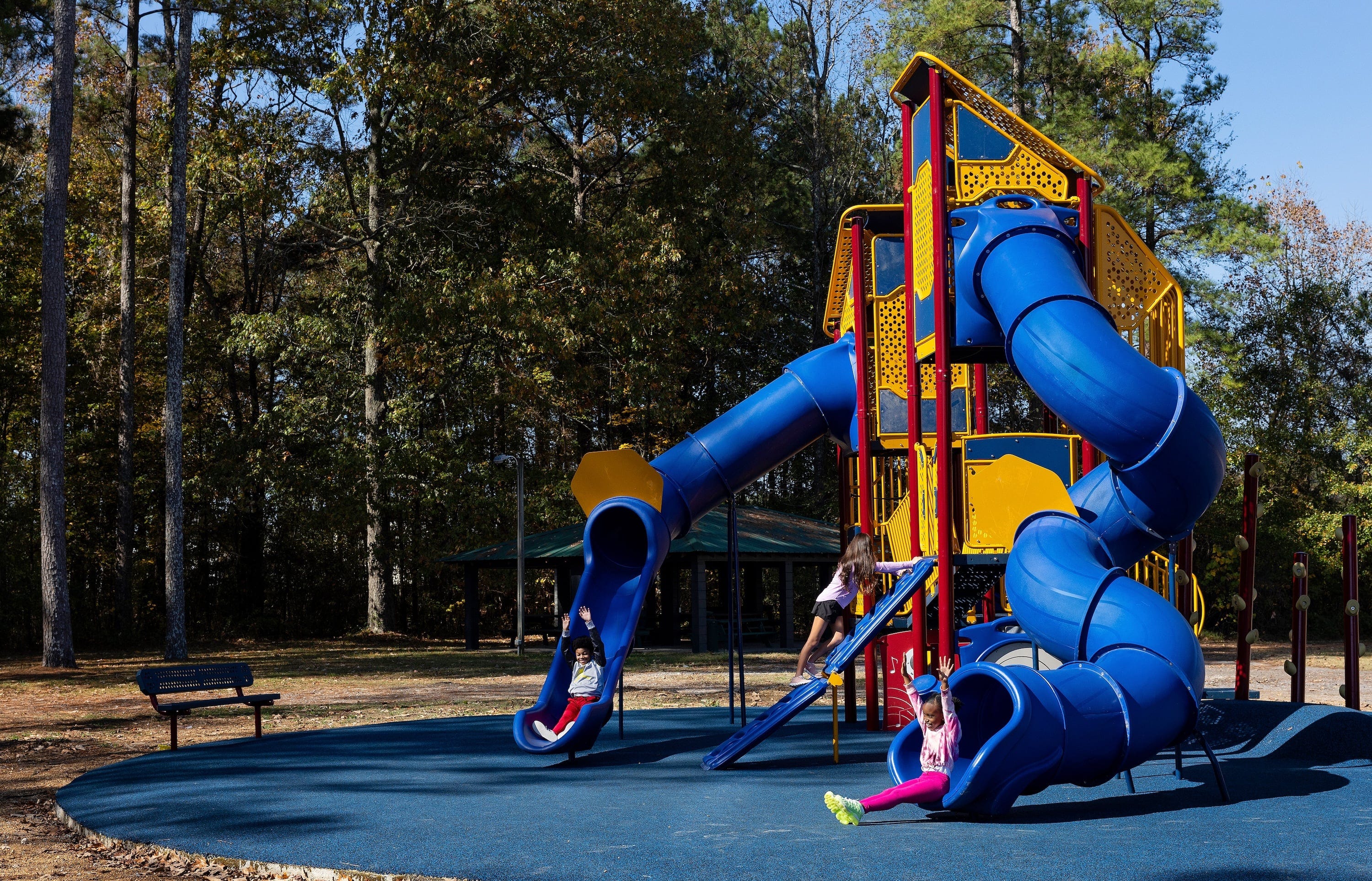 Happier Today, Healthier Tomorrow
GameTime commercial playgrounds, custom play spaces, and outdoor fitness equipment combine research with thoughtful design. We create award‐winning outdoor spaces for people of all ages and abilities. Partnering with local and national play advocates, we are committed to building healthy, active communities for this generation and the next.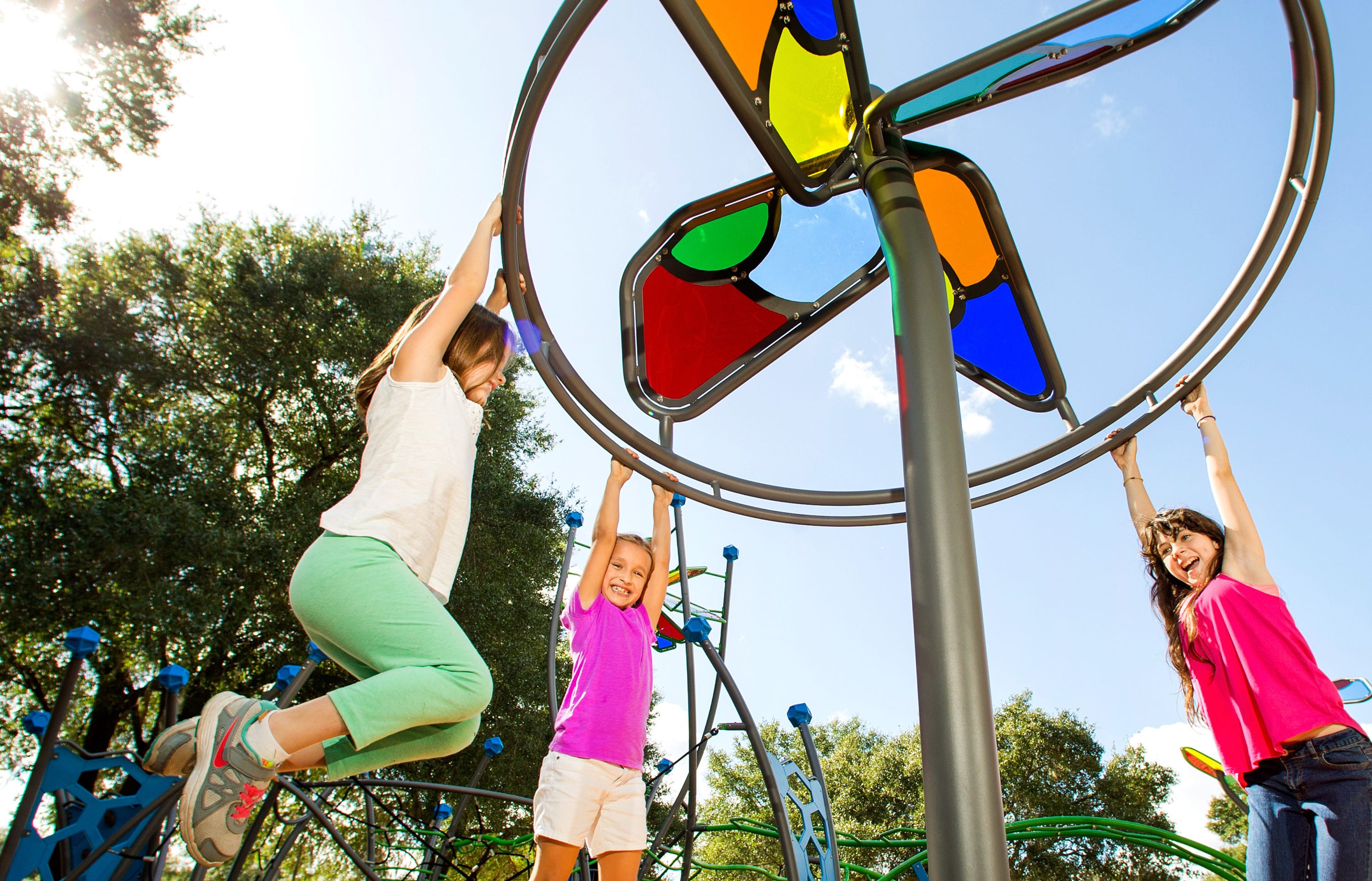 PRODUCTS FOR A
HAPPIER TODAY
For nearly a century we've designed fun and innovative playground equipment that brings joy to people's lives. These products appeal to people from every generation and bring a smile to their face every time they visit a GameTime playground.
PRODUCTS FOR
A HEALTHIER TOMORROW
We know healthy habits begin on a playground, but we want to make sure you stay healthy your whole life. Our collection of outdoor fitness equipment is designed for people of all ages, fitness levels, and abilities. Get moving!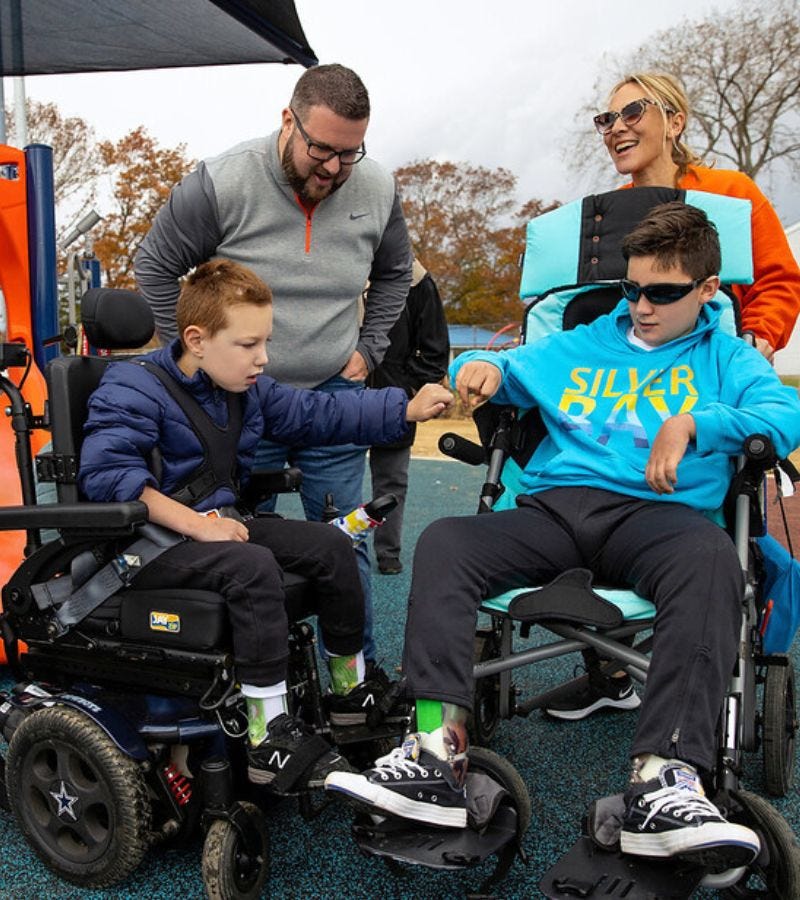 CASE STUDY
Inclusive Designs Bring People Together
Be Inspired by Community Champions
We love working with passionate people and communities who work to create spaces everyone can enjoy. Read about three community champions who brought their dreams of an inclusive playground to life.
Playground Tower Concepts
CREATE A PERSONALIZED TOWER
FOR YOUR COMMUNITY.
GO ON, BE A CHAMPION.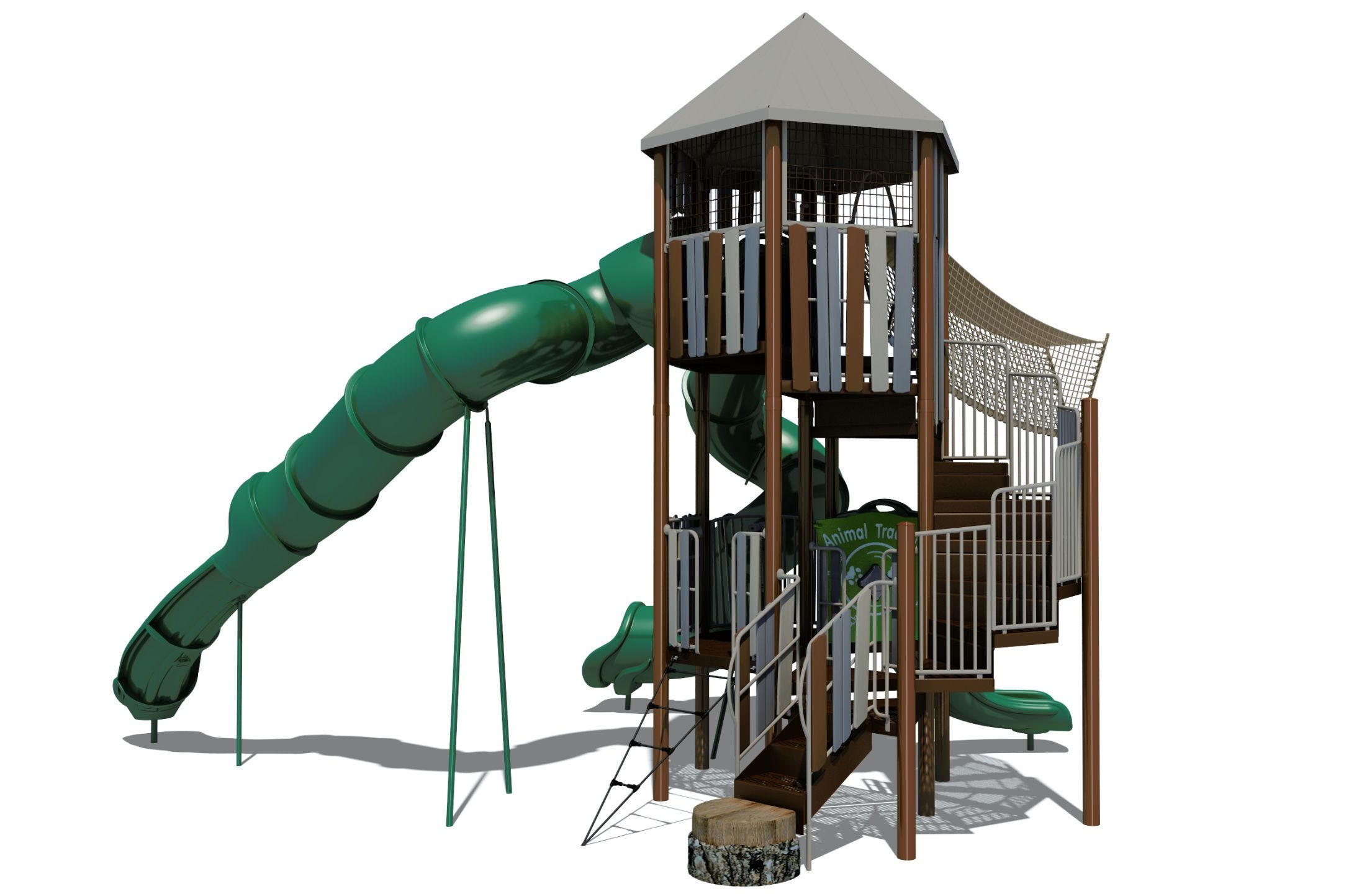 Preconfigured Playground Tower Systems
Zone

37'-0" x 30'-0" (11.28m x 9.14m)

Number of Children

25 to 30

Zone

54'-0" x 36'-0" (16.46m x 10.97m)

Number of Children

45 to 50

Zone

51'-0" x 33'-0" (15.54m x 10.06m)

Number of Children

50 to 55
Wherever you are, we're local
Type your zip code to find the rep in your neighborhood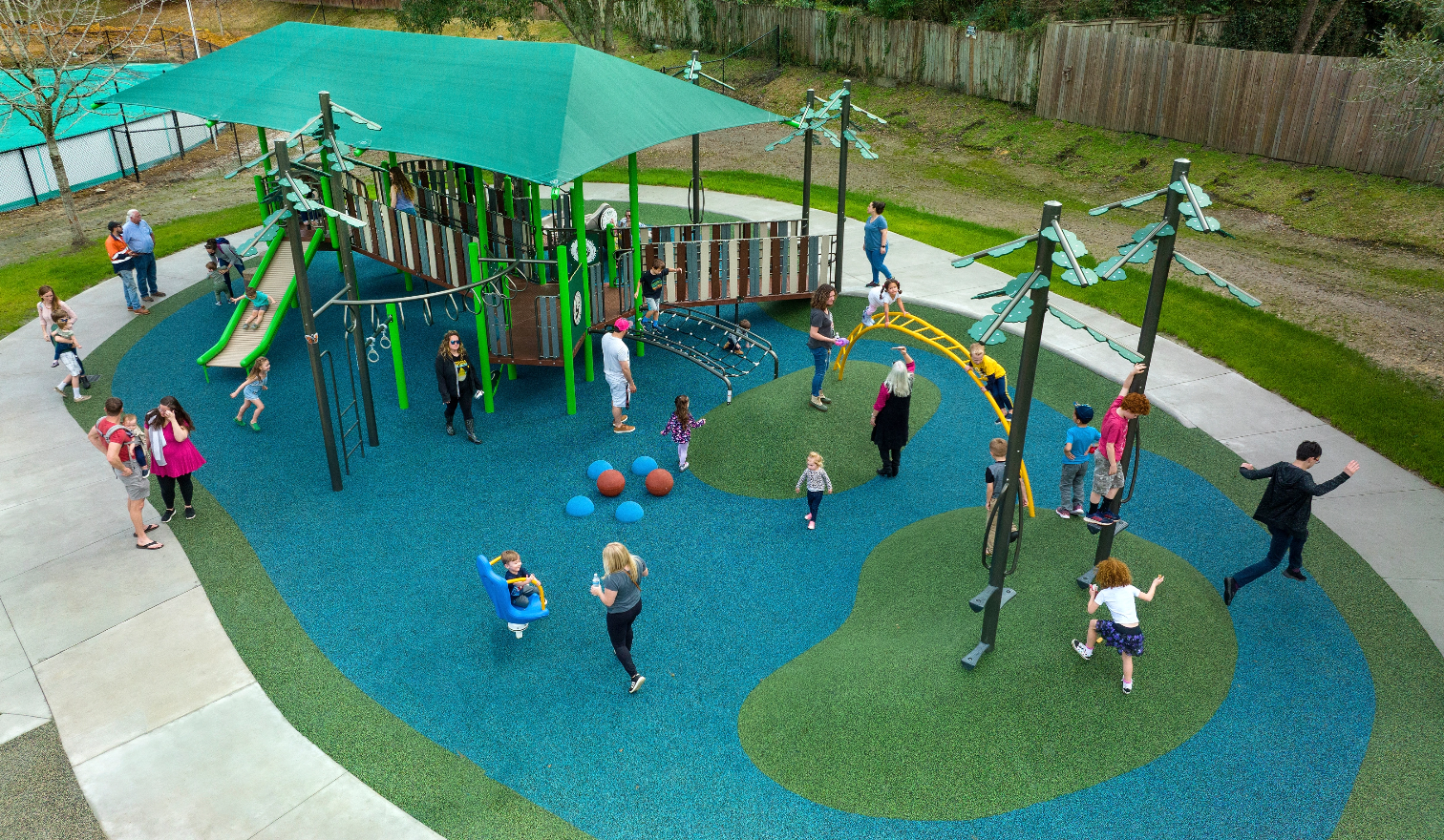 News from GameTime
Read the latest news and updates from GameTime and learn more about the benefits of play and recreation.
September 25, 2023
Spending time outdoors to exercise is beneficial for physical and mental health. Outdoor fitness equipment helps communities create outdoor gyms and workout areas  in local parks. These outdoor fitness spaces allow people of all ages and abilities to exercise and enjoy the outdoors. 
Read on to learn four benefits of adding outdoor fitness equipment in your parks and public spaces.
1. Outdoor Fitness Equipment Encourages Physical Activity

Outdoor fitness equipment can motivate non-regular exercisers to start their fitness journey, especially if they already visit the park often. Plus, exercising outside is more fun than indoors, so people are more likely to keep up with their workout routine.
September 20, 2023
Parents are spending less time playing with their children, and children are spending less time playing in general. Busy schedules, work commitments, and schoolwork can often take precedence over spending quality time with each other. 
Outdoor play brings families together across generations. Intergenerational play allows everyone in the family to bond and enjoy nature at the same time. Read on to learn how spending time outdoors is important for families and how you can make play possible for everyone. 
What is Intergenerational Outdoor Play?
September 14, 2023
GameTime is proud to sponsor the opening party and reception for the National Recreation and Park Association (NRPA) Conference in Dallas, Texas. The party is open to conference attendees on Tuesday, October 10, 2023, from 6 p.m. to 8 p.m. at Gilley's.
Thousands of conference attendees will enjoy food and drinks, live music, and a fun-filled night! 
"We are excited to sponsor the opening party for the NRPA conference," said Kent Callison, Director of Marketing at GameTime. "This is a great opportunity for us to connect with park and recreation professionals nationwide. We're excited to celebrate their work to make communities better places to live, work, and play."
The NRPA conference is the largest gathering of park and recreation professionals worldwide. It brings together thousands of people from all over the country. Attendees learn about the latest trends
Videos
The latest videos from our playlist
Celebrate a Grand Opening with Community Champions
you may also like
Barwell Road Park Play 60 Challenge Course