You Were Meant to THRIVE
Improve community health and wellness with THRIVE outdoor composite fitness structures from GameTime. THRIVE fitness systems accommodate multiple users at once, providing a wide range of personal or group training options in as little as 250-square-feet. With a small footprint, low cost of entry, and a wide range of exercise options, THRIVE removes barriers to high-quality functional fitness and creates connections between people of all social backgrounds throughout the community.
Six Reasons People Love THRIVE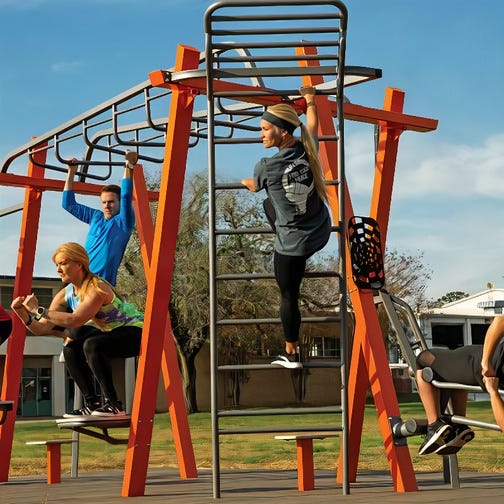 Compact Size
THRIVE provides a space-saving solution that accommodates multiple users in a single location, which is perfect for parks, universities, and fitness centers with limited space.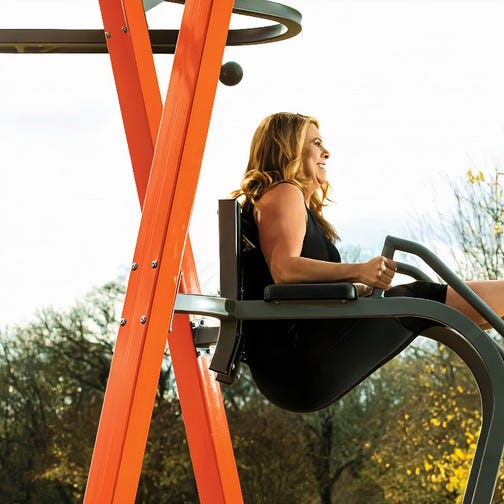 Adaptive Fitness
Each THRIVE system is designed to provide a full body workout for individuals or groups. Each training station provides adaptive training options for all ability levels (beginner, intermediate, and advanced).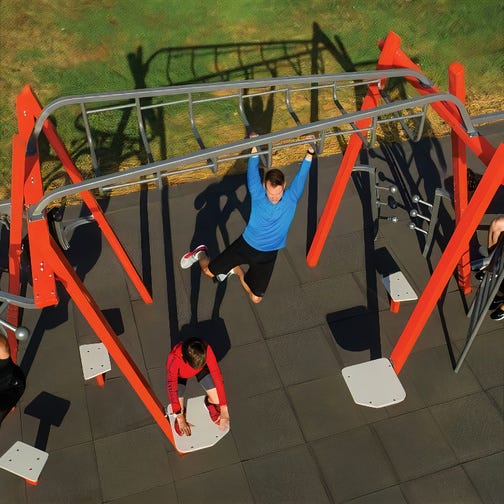 Durable Design
THRIVE is constructed of steel and synthetic materials and assembled with tamper-proof hardware for maximum durability. With nearly a century of experience of designing and installing outdoor recreation equipment, GameTime has experience creating spaces that withstand the elements and heavy use.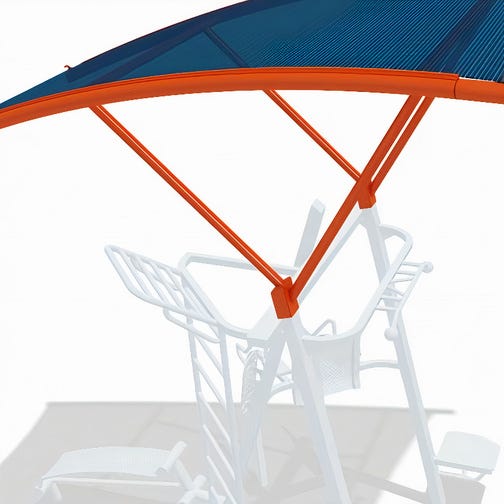 Integrated Shade
Keep your workout cooler and more comfortable with integrated shade options for all THRIVE models. The integrated design saves space and eliminates the need for additional footers.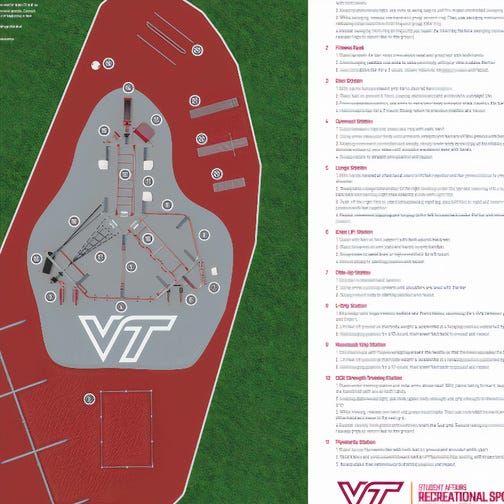 Usage Instructions
THRIVE signage is available for each system. Our signs are constructed of durable, weather-resistant materials, and provide helpful instructions for all THRIVE stations.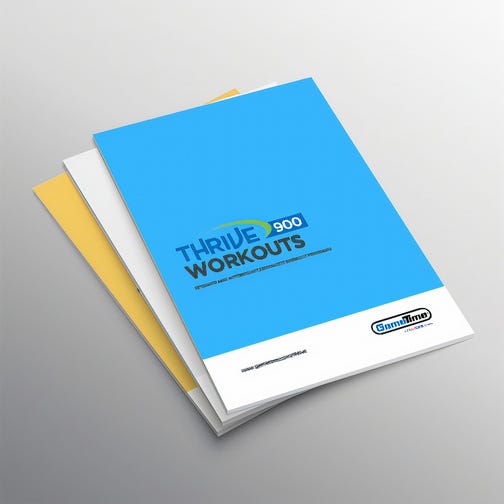 Workout Programs
Download trainer-developed workouts for all THRIVE models: 250, 450, and 900. These booklets contain options for beginner, intermediate, and advanced users and include tips to modify exercises for your specific fitness level.
Take a Closer Look at THRIVE Outdoor Fitness