Color Options
Color plays an essential role in the design of a playground. Bright, vibrant hues evoke feelings of excitement. Muted earth tones blend with natural surroundings, and there are dozens of shades in between to help you create the perfect place to play.
Explore GameTime's color palettes as you plan your play and outdoor recreation project. Or, create your own custom color combination using any of our standard material colors and finishes.
Contemporary
Vivid, trending, and fresh
Essential
Vivid, classic, and vital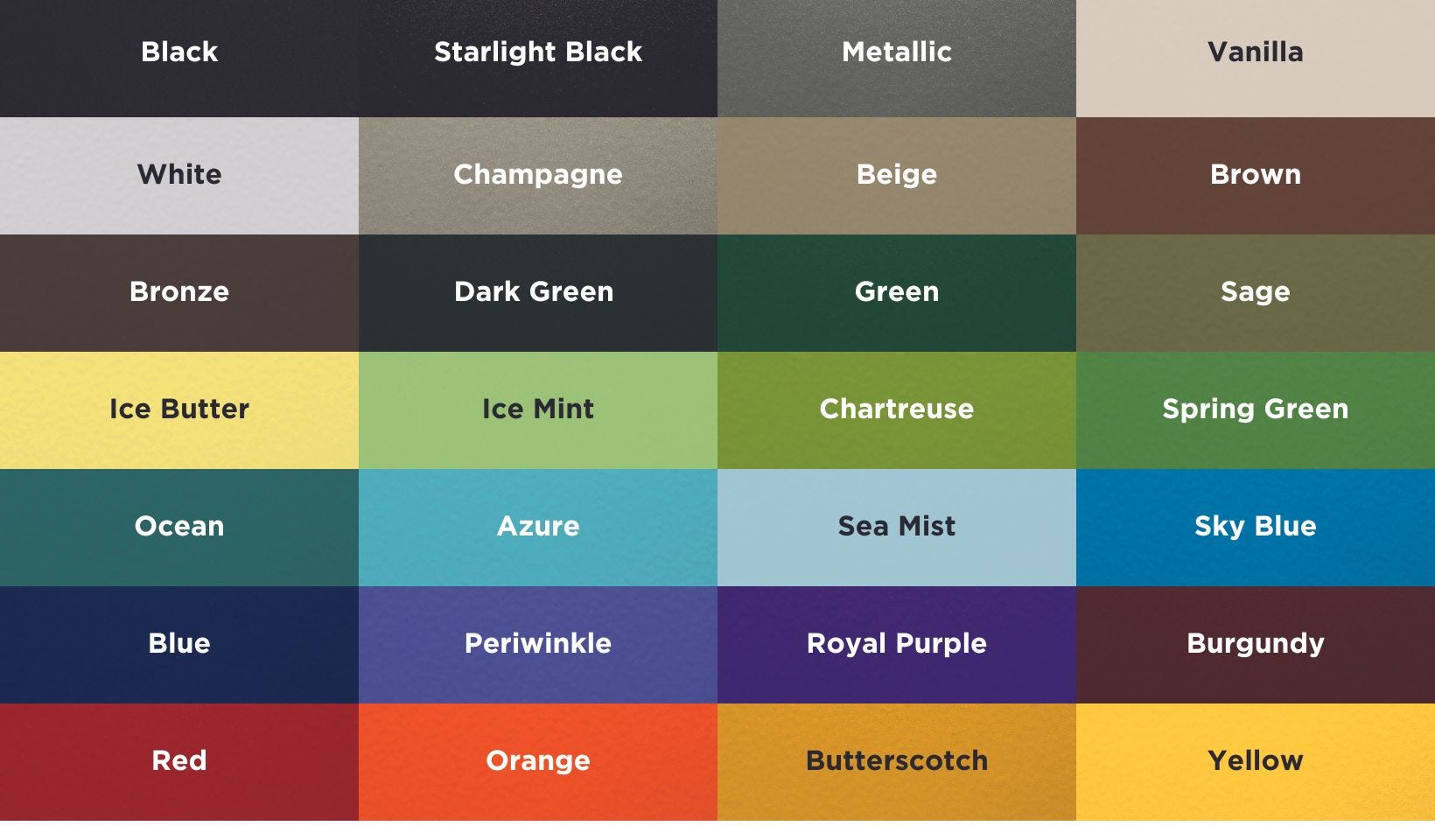 Metal Finishes
GameTime metal powder coat finishes are PCI 4000 certified and electrostatically applied to all metal surfaces with a zinc oxide primer. This ensure your playground looks great for years to come!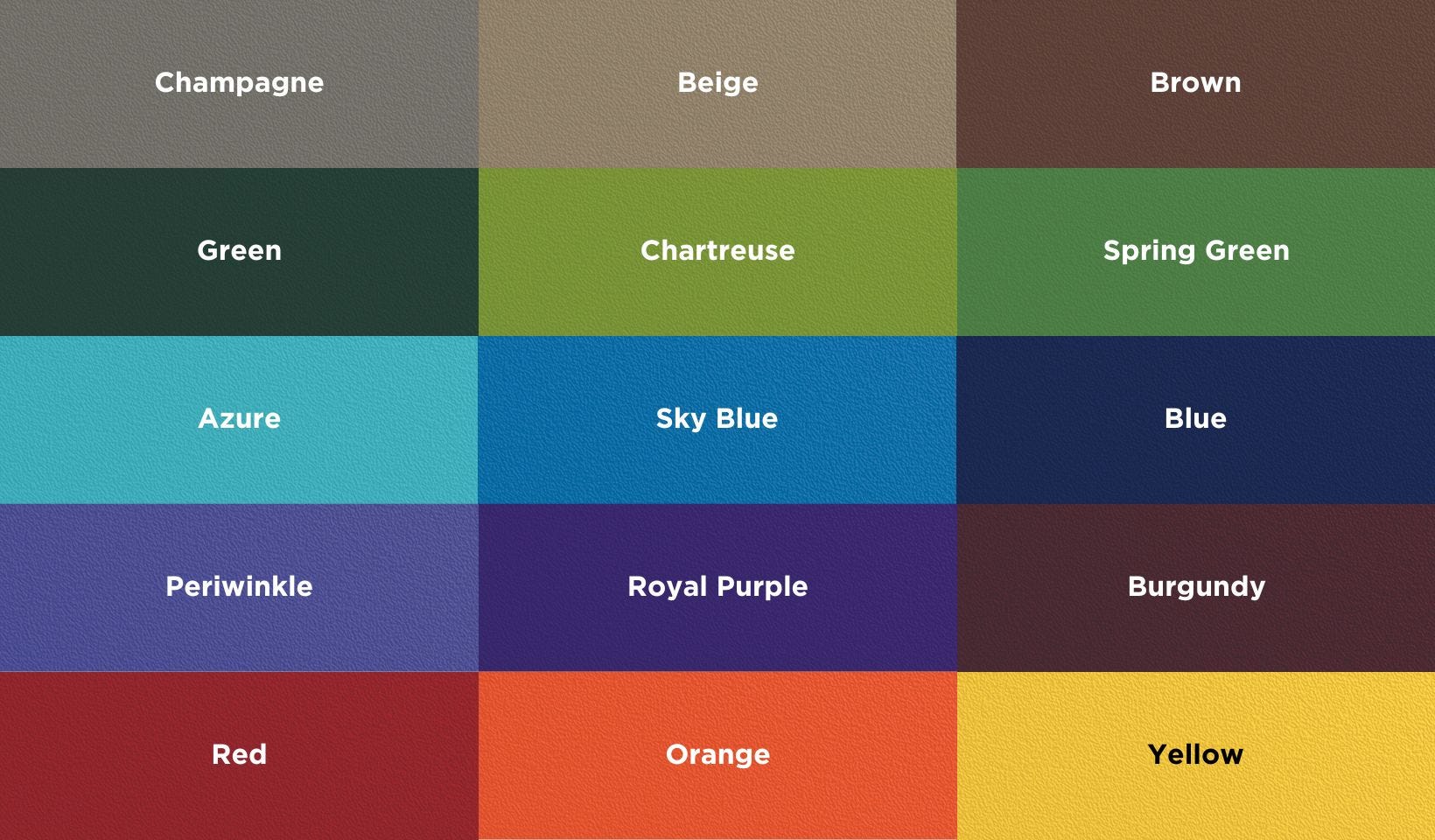 Plastic Colors
Used in plastic roofs, crawl tubes, slides, and other rotationally-molded plastic components, our plastic colors make it easy to create the perfect playground.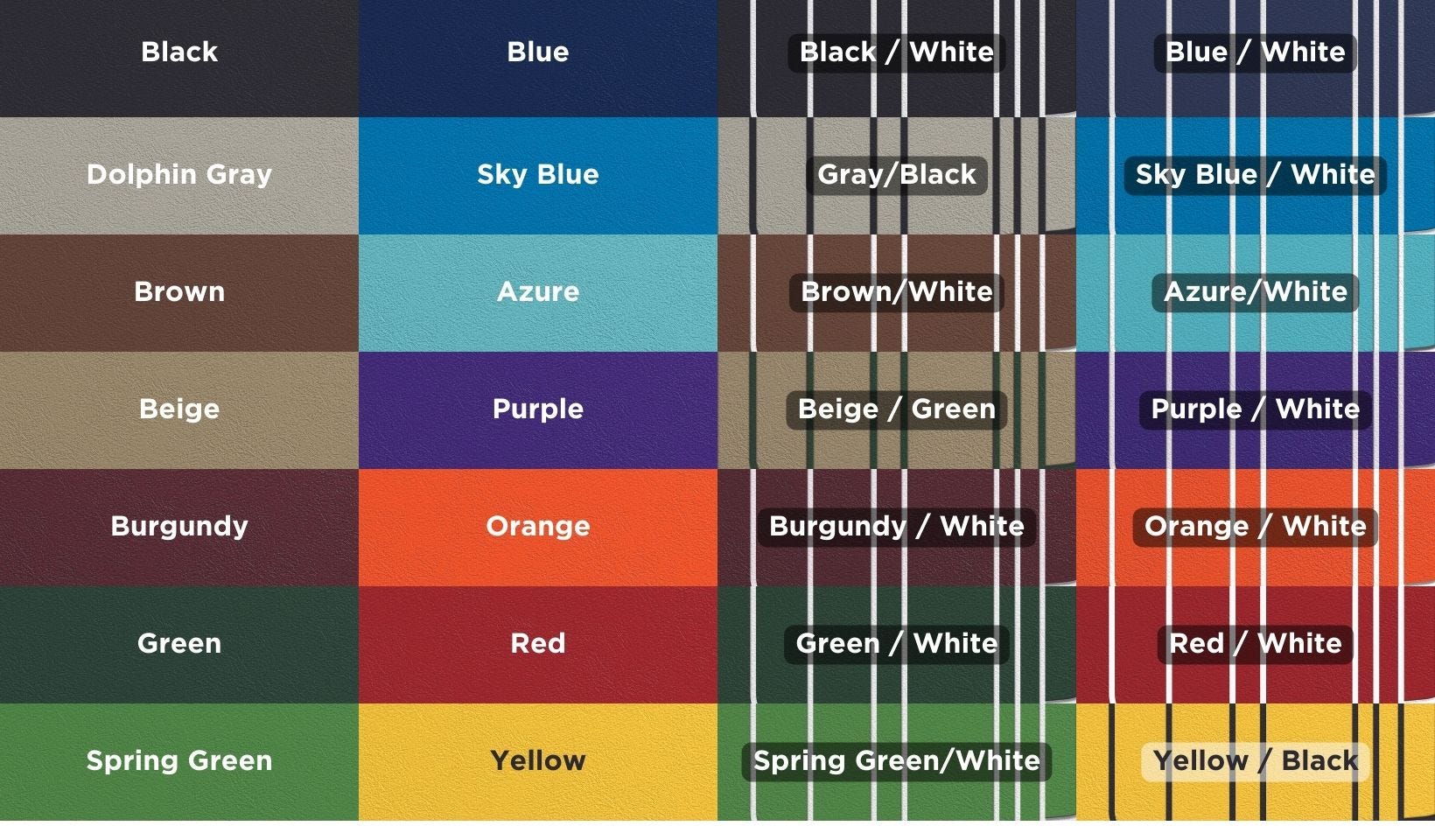 HDPE Colors
Durable HDPE panels are used for climbers, barriers, signs, and more throughout a playground system. We offer a wide range of single and two-color HDPE options to help you create an amazing design.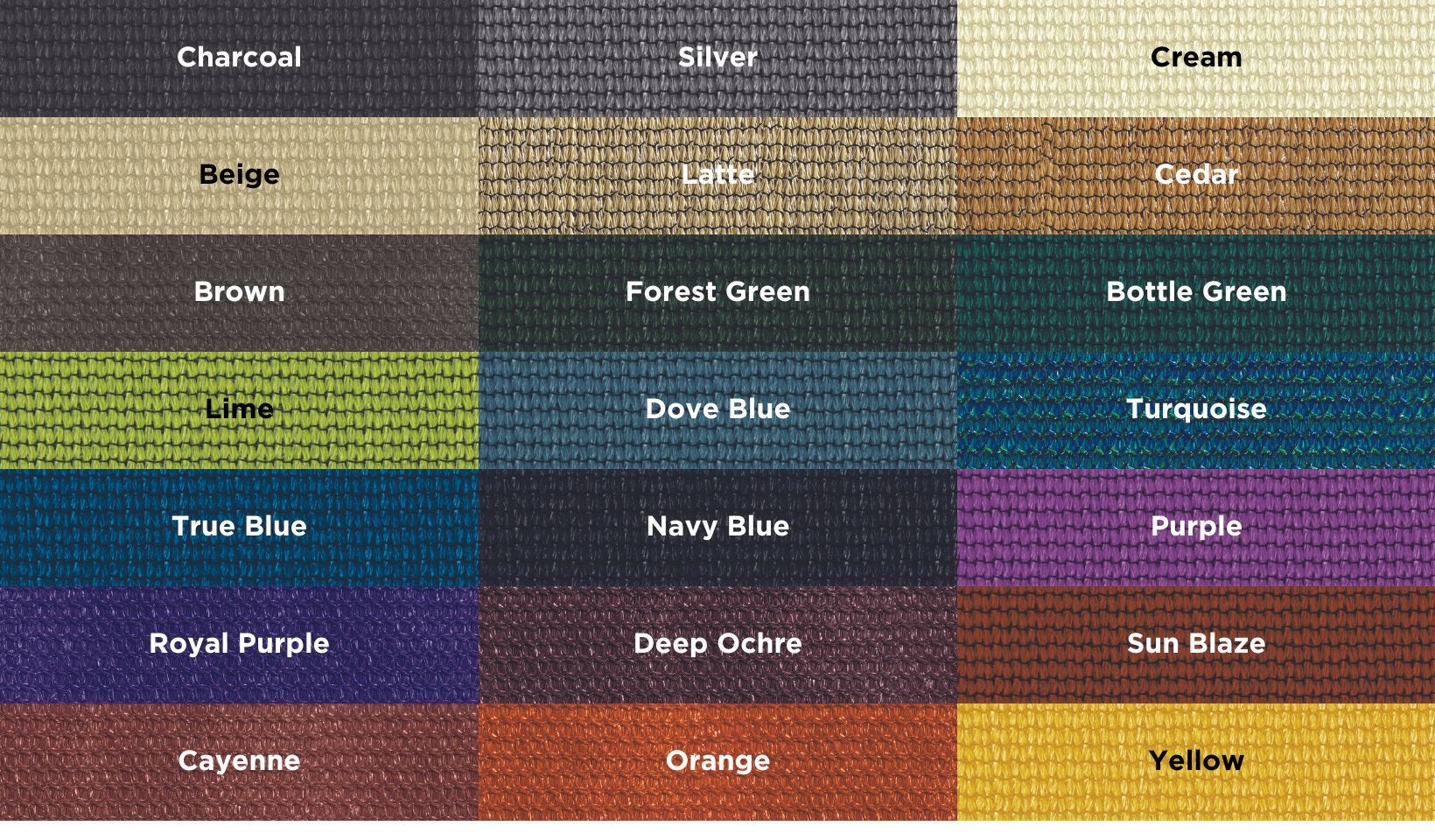 Fabric Colors
GameTime's fabric playground shades block up to 97% of harmful UV rays, and they look great doing it! Choose from rich, bold, and vibrant colors to complement your park or play space.
Ropes, Decks, and Rocks
Our SureGrip® ropes are covered with a ComfortGrip® polymer with an "excellent" colorfast rating for long-lasting vibrant colors. GameTime deck coatings are durable and wear-resistant for heavy use, and our rock colors look like natural stone.