A Playground Net Everyone Can Enjoy
GTWave is the industry's first inclusive net climber with a transfer platform attached to an accessible route leading to a six-foot zip slide. As a result, children of all abilities can experience a wide range of play adventures and physical, social-emotional, and cognitive skill development.
Make a Big First Impression
GTWave is designed for high-capacity play areas and is the perfect complement to a GameTime play system or other freestanding playground equipment. It measures more than 30 feet long, 20 feet wide, and 10 feet tall. When children see it, their first reaction is "whoa!" - your community is going to love this massive and inclusive playground net climber.
Different By Design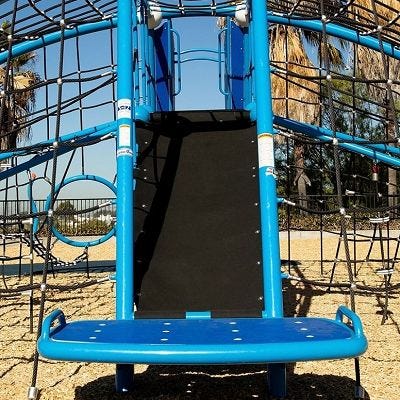 Transfer Platform for Accessibility
Designed to make it easy for people to transfer to or from a mobility device, the transfer platform on GT Wave is an inclusive innovation you won't find on any other playground net.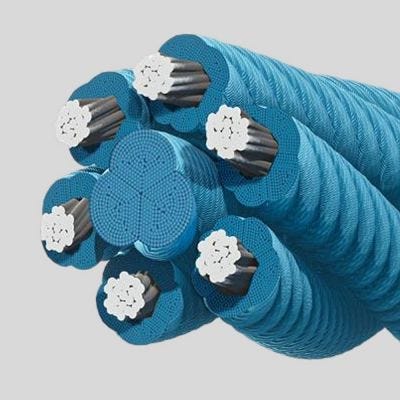 WeaveTech® Cable System
WeaveTech ropes are an industry-leading 20mm in diameter. They're up to four times stronger than competing playground nets. We start with a flexible polyamide core surrounded by six SteelForce® ropes with the industry's highest steel content. The cable system is encased in our ComfortGrip® synthetic polymer that is softer and more durable than nylon.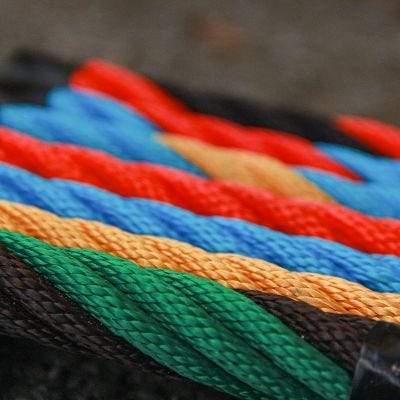 Colorful and Colorfast
VistaRope nets are available in a wide range of colors that match and complement our standard playground equipment colors. The high-quality polymer coating on our WeaveTech ropes achieves an "excellent" rating for colorfastness.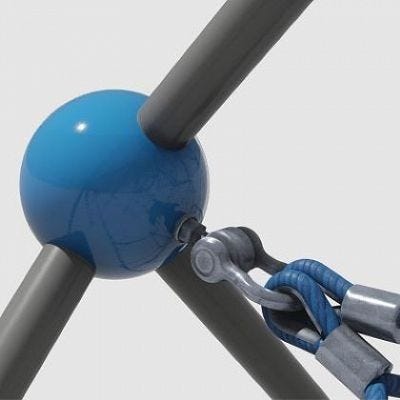 Heavy Duty Hardware
VistaRope products feature heavy-duty six-inch diameter steel uprights, cast aluminum connectors, stainless steel shackles, and reinforced steel footings. Our net climbers and rope structures are precision engineered for high-capacity play.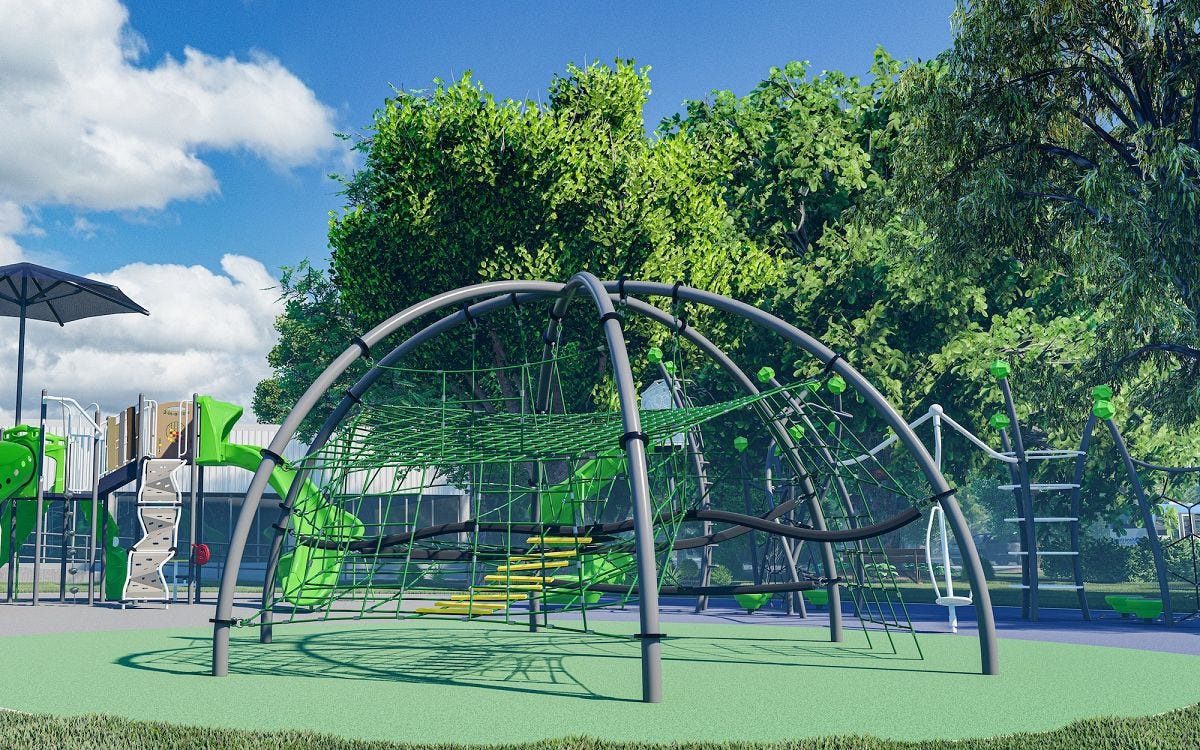 Combine GT Wave with Other Inclusive Playground Nets
GameTime's VistaRope® collection features towers, spinners, adventure courses and more! Choose from a wide range of ready-made playground net climbers and play system components or create a custom configuration to fit your space or budget.
Add a Play System
Personalize your play space with a play structure that supports childhood development, enhances social and emotional wellbeing, and promotes increased physical activity.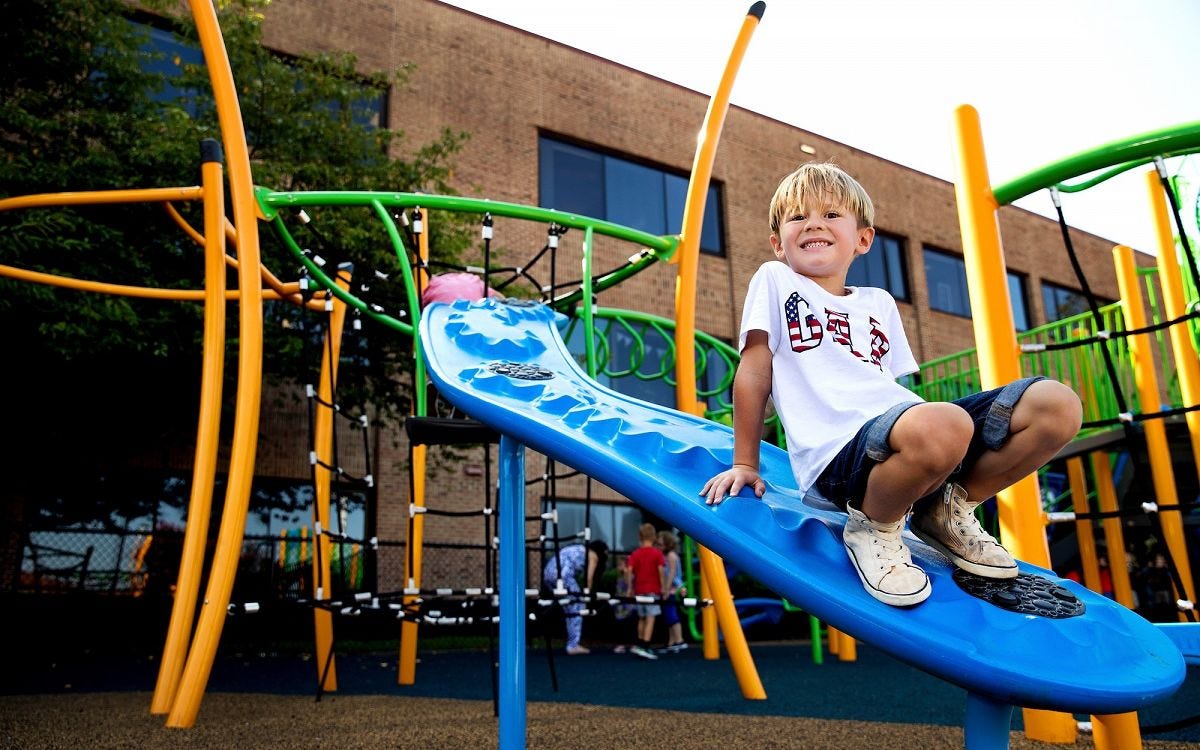 Expand Your Play Area With Freestanding Play
From climbers to swings, slides to spinners, and everything in between, GameTime offers a complete portfolio of freestanding play activities. Combine GTWave with any of our exciting playground equipment to complete your playground.
Learn More About Our Inclusive Innovations
For nearly half a century, GameTime has pioneered the inclusive play movement across the United States and around the world. Explore our inclusive play products and our research-based approach to inclusive playground design.