Custom Playgrounds by Landmark Design
Landmark Design is the custom play team at GameTime. Our designers, engineers, and artists create fun and imaginative places for children to play and explore. Whether you want to connect a playground to your community's unique past inspire the next generation to boldy explore the future, we can help. The only limit is your imagination.
Custom Designs to Inspire Imaginations for a

Beautiful Tomorrow
Here's a look at some of the recent themed playground and custom play spaces created by Landmark Design. Wheverever your imagination takes you, we are here to make it a reality.
Here's How We Do It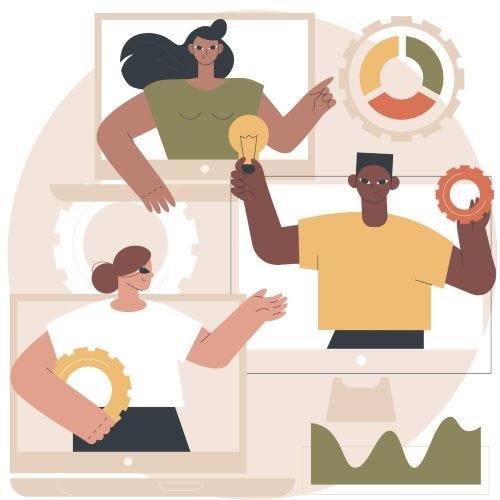 Discover
We brainstorm and prioritize the desired project outcomes, consider historical, cultural, and educational opportunities and explore accessibility and universal design. Input from key stakeholders and community groups, including parents and children will be essential at this stage. We want to make sure everyone is heard. We can help you host a design workshop or town hall meeting to brainstorm ideas and hone in on a central theme.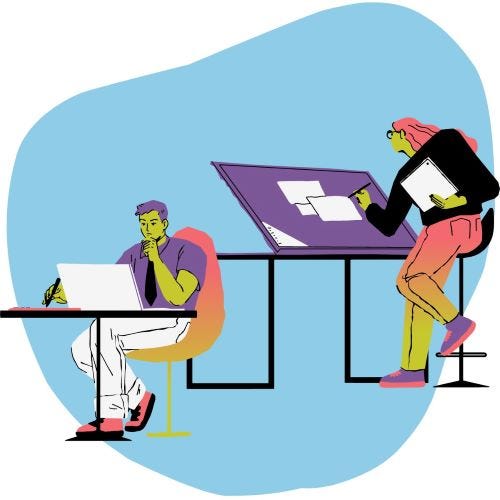 Design
Our artists create sketches and drawings to bring your dream to life and help you visualize the look and style of the project as we finalize the concepts. An interactive lookbook follows with material samples, renderings, and animations that give you a close-up view of the design. This is your dream, and we leave nothing to chance.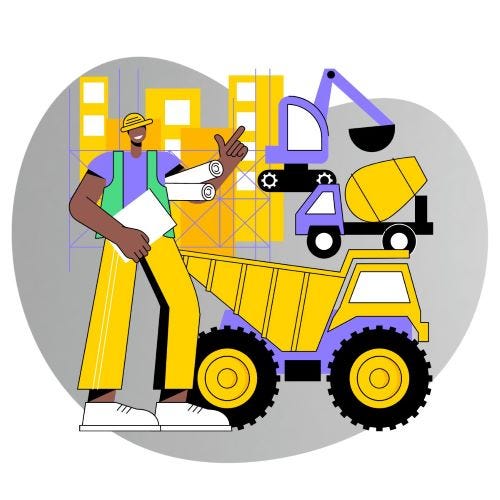 Deliver
On select projects, the approval phase will include scale models or a visit to our design and manufacturing studio for approval of key details before construction begins. We coordinate an expert team of site contractors and certified equipment installers to prepare the site, assemble all the components, and bring the space to life.
Featured Themes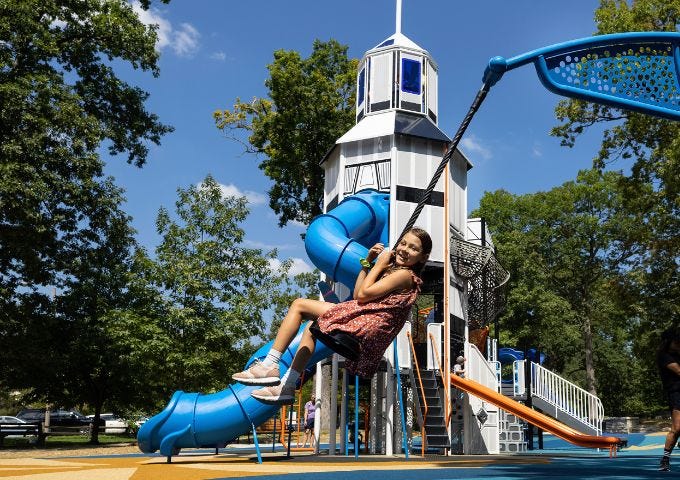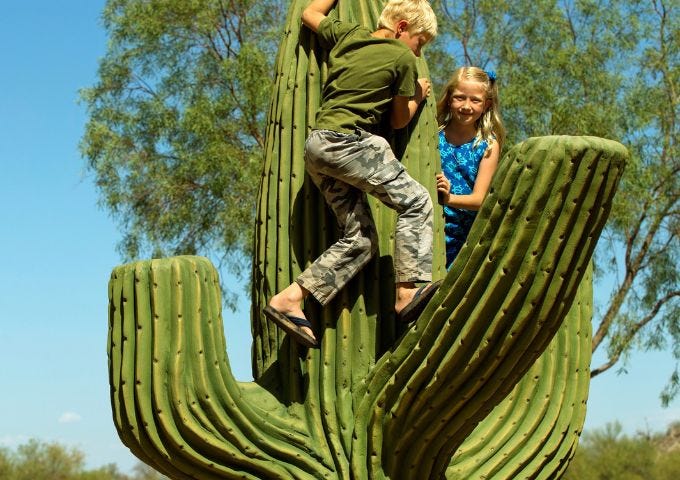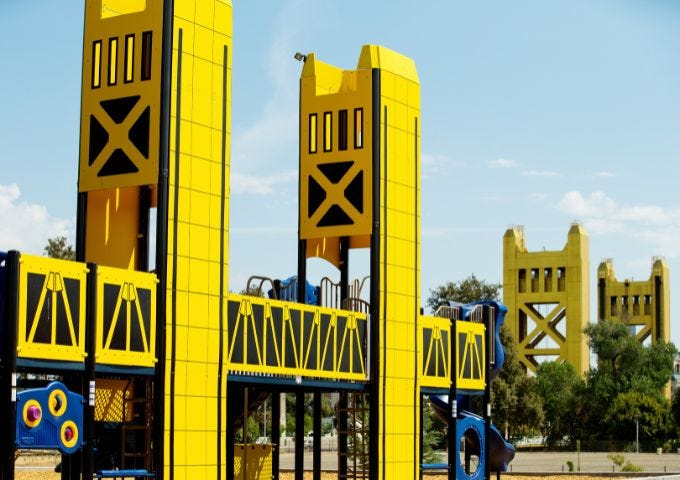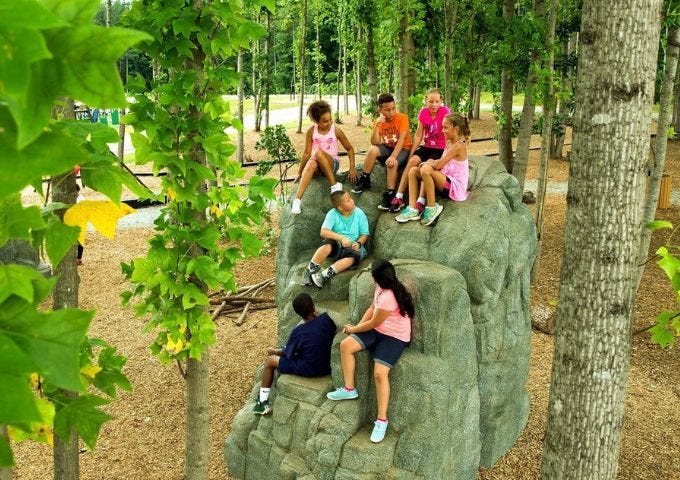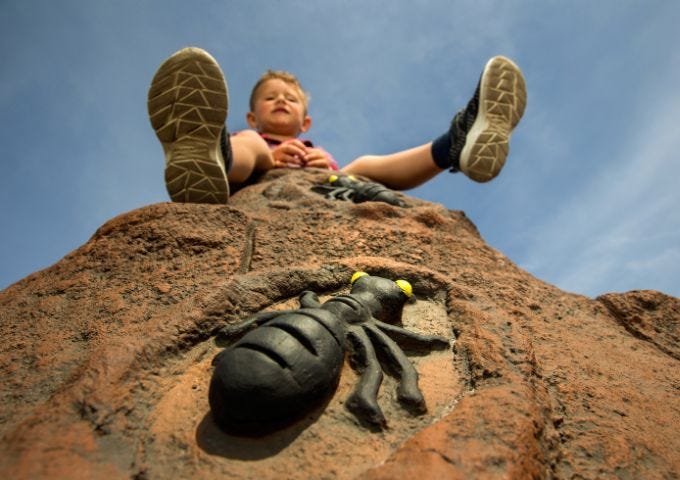 Playground Towers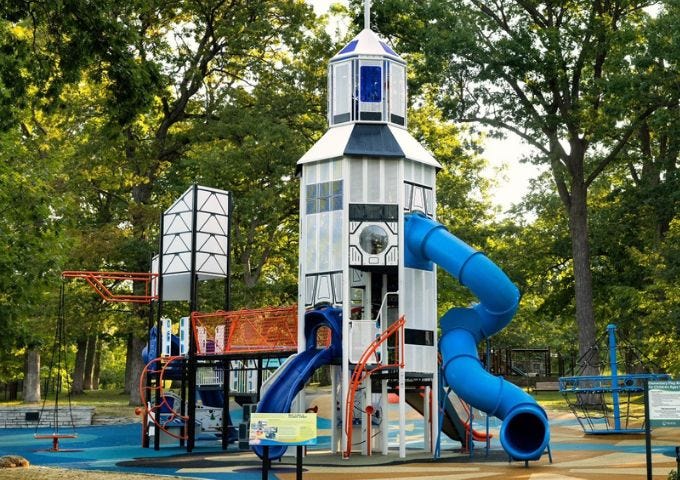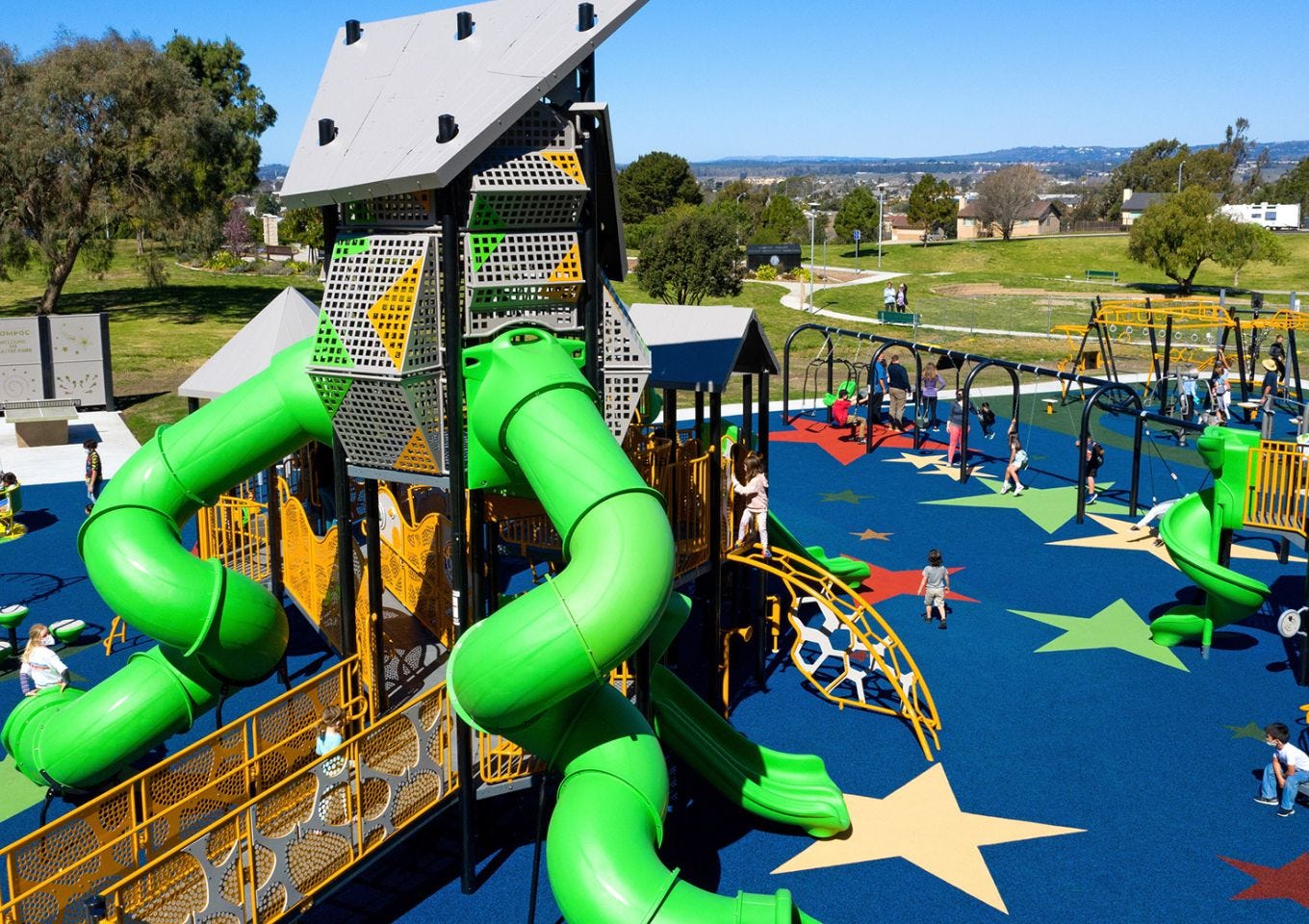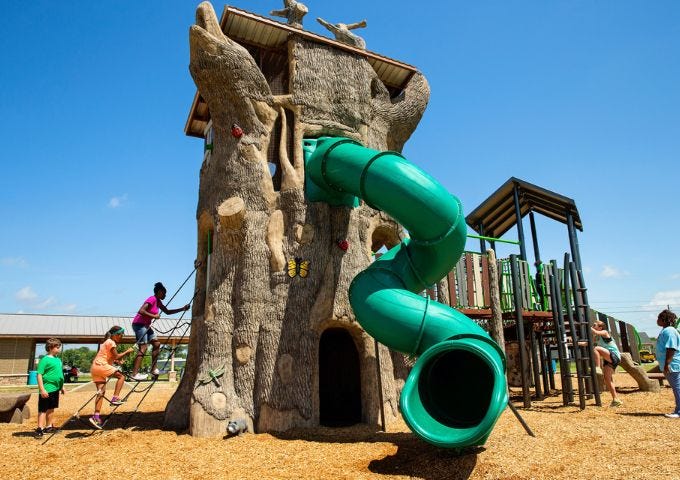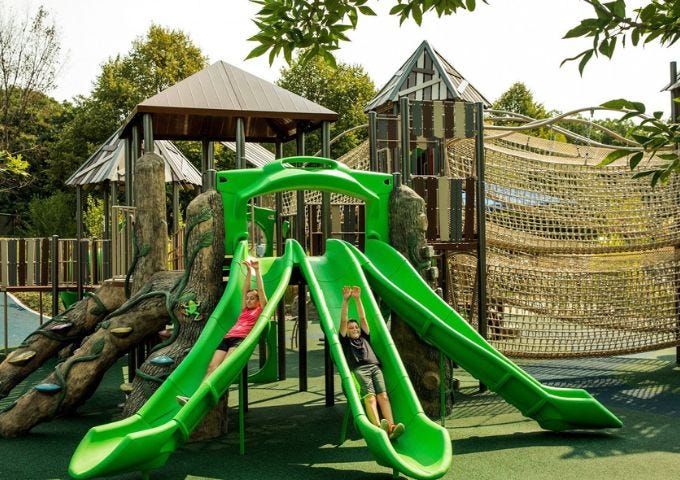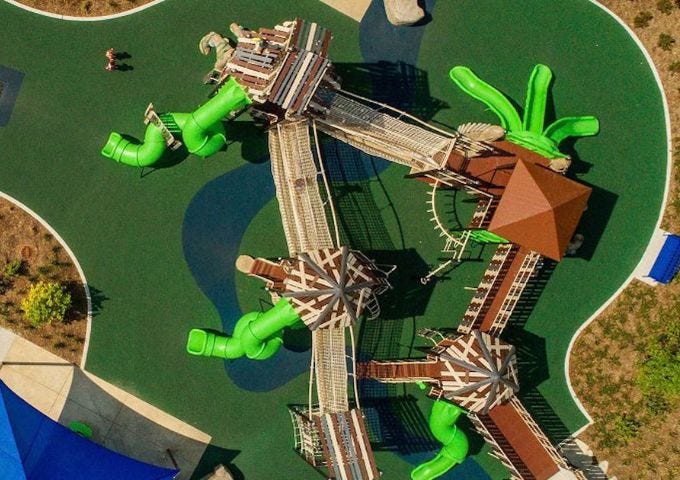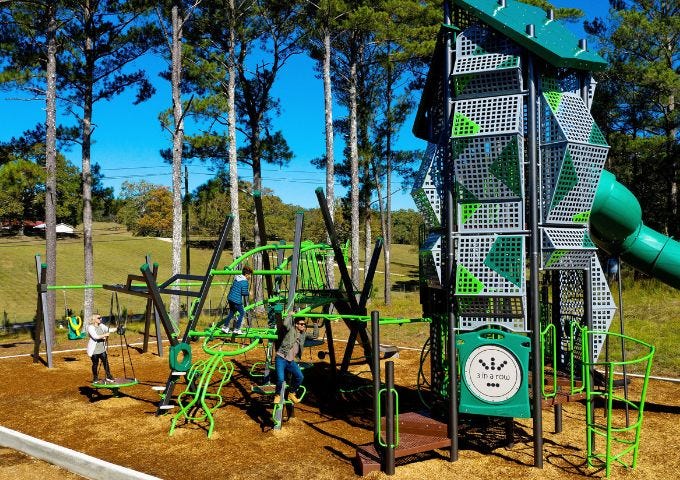 Leave Your Mark for Generations to Come
News from GameTime
Check out the latest custom project news and announcements from GameTime.
May 23, 2023
Custom playgrounds are a fantastic way to create a unique and exciting space for children to play and explore. These playgrounds can be designed to suit the specific needs of your community, whether it's a small neighborhood park or a large-scale recreation center.
Our Custom Playground Design Process
GameTime's custom playground division, Landmark Design, uses a three-step process to bring your imagination to life:
1. Discover

We collaborate with you to understand your goals and priorities. We also take the time to learn about your community's unique history, culture, and educational opportunities. We carefully consider accessibility and universal design considerations to create an inclusive and equitable space for all.
We also recognize the importance of soliciting input from key stakeholders, parents, children, and community groups. We believe everyone's
July 19, 2022
California is nicknamed the "Golden State" and has always been a land rich with opportunity. From the early pioneers who relocated with kith and kin to search for gold to modern dream seekers who board a bus chasing their big break, people are drawn to California. It's a place where anything is possible!
The parks in California capture this same spirit of adventure and opportunity. Every playground has its own story about why it was built and what purpose it serves in the community. Read on to learn about three California playgrounds[PK1]  that are full of heart.
Knabe Park - A Custom California Playground on Catalina Island
Knabe Park is a custom California playground that captures the heart of Catalina Island through nautical theming. This park features a custom pirate ship climber, accessible poured-in-place (PIP) rubber playground surfacing, and a friendly whale
April 06, 2022
Do you remember your last visit to a theme park? One central memory likely jumps out as you reflect on the tasty snacks and fun rides you experienced: theming. 
Disney® is the master of themed entertainment. Their theme park engineers (dubbed "Imagineers") are famous for turning any space into an immersive experience. Sometimes, even waiting in line can be fun as you step into the different environments crafted with care by a team of Imagineers.
As the years progress, the technology that gives these creative professionals their trademark innovation is becoming available to the world of parks and recreation. In honor of World Landscape Architecture Month, let's look at some of our favorite custom playgrounds that provide the same magic as a trip to a theme park!
Abuzz With Play at the Smithsonian Playground
When the Smithsonian
Videos
THE LATEST VIDEOS FROM OUR PLAYLIST
Landmark Design is Abuzz With Play
SEE EVEN MORE
Courtesy of Smithsonian Channel